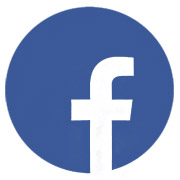 Facebook on Wednesday reported a rise in third-quarter profit and growth in mobile ad revenue.It posted total revenue of US$2.02 billion, a 60 percent jump from the $1.26 billion it reported in the year-ago quarter. Advertising accounted for $1.8 billion of that revenue.
Facebook now has 1.19 billion active monthly users, an 18 percent jump from the same period a year ago. Many are signing on via their mobile devices — the number of active monthly mobile users rose 45 percent to 874 million.
That increase generated a rise in mobile advertising revenue, which now accounts for 49 percent of Facebook's total advertising revenue, up from the 41 percent it comprised in the second quarter. That's an important figure for Facebook since so many of its users sign on through their smartphones and tablets.
Solid Numbers
Shares initially rose more than 15 percent in after-hours trading but abruptly slumped when the market opened, in part due to concerns over teens losing interest.
Overall, teen use in the U.S. was stable from the second quarter to the third, but Facebook acknowledged a decrease in daily use among younger teens.
After sinking to $46.50, the stock recovered on Thursday, however, closing at $50.21. The bounce can be credited to confidence that Facebook's next few quarters will be strong, said Arvind Bhatia, an analyst at Sterne Agee.
"Third-quarter results were strong across the board, driven by increased usage, greater engagement and higher monetization," he told the E-Commerce Times. "Instagram monetization and introduction of video ads on Facebook are near-term growth drivers."
Keeping Kids on Board
The stock recovery likely reflected the realization that there are many factors influencing Facebook's revenue, said Brian Wieser, an analyst at Pivotal Research Group.
"Reactions to comments on teen use of Facebook seemed like an overreaction," he told the E-Commerce Times. "As teens aren't the entities spending advertising on Facebook, there is little to worry about near-term."
Still, Facebook needs to address how to keep the younger generation interested, because there are plenty of options for them to socialize elsewhere online, said Nipa Shah, president of Jenesys Group.
"The best way Facebook can bring younger kids back is by offering them more interactivity," she told the E-Commerce Times.
"They are getting that more on Twitter, Instagram and chat tools like GroupMe," Shah noted. "Some of the best features they have that could be improved to promote that interactivity would be their original photo sharing and also their event set-up and notification."