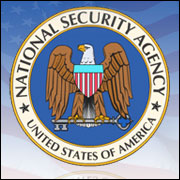 In the wake of recent revelations that the government has been tapping their networks tomonitor users,Facebook, Apple and Microsoft over the past few days have all published more information about those monitoring requests.
Facebook, for example, on Friday reported that for the six months ending December 31, 2012, the total number of user-data requests it received from government entities in the United States — including local, state and federal levels and both criminal and national security-related requests — was between 9,000 and 10,000.
Those requests ranged from local sheriffs trying to find a missing child to federal marshals tracking a fugitive to police department investigations to national security officials investigating a terrorist threat, the company noted.
Thousands of Requests
Microsoft, meanwhile, reported on the same day that it received 6,000 to 7,000 requests over the same time period. Like Facebook, all levels of the government requested information from Microsoft, including classified requests.
Then there's Apple, which reported that it received between 4,000 and 5,000 requests between December 1, 2012, and May 31.
All three companies noted that they have been involved in ongoing negotiations for permission to publish more data.
'This Is Progress'
"Since this story was first reported, we've been in discussions with U.S. national security authorities urging them to allow more transparency and flexibility around national security-related orders we are required to comply with," said Facebook, for example. "We're pleased that as a result of our discussions, we can now include in a transparency report all U.S. national security-related requests (including FISA as well as National Security Letters), which until now no company has been permitted to do.
"As of today, the government will only authorize us to communicate about these numbers in aggregate, and as a range," the company added. "This is progress, but we're continuing to push for even more transparency, so that our users around the world can understand how infrequently we are asked to provide user data on national security grounds."
Last week, Google, Microsoft, Facebook and other tech giants sounded a call for greater transparency in the matter.
Shifting Reactions
Originally leaked by Edward Snowden, a former IT contract worker with the U.S. National Security Agency, the exposure of the PRISM program was first met by statements from most of the companies named that they had never heard of it.
Indeed, in their defense, there's potentially at least some truth to such assertions, as the companies involved may not have known the program by its official name.
Now, though, many have been pushing for permission to reveal more information about PRISM, which is a classified program.
The federal government gave way late on Friday, according to news accounts. Shortly afterwards, starting with Facebook, more details began to emerge.
A Strong Argument
What was said behind closed doors between the companies and the government is still under wraps. Still, though, one can imagine how strenuously they must have argued for permission to divulge more, given that their reputations with users are at stake.
Google, which has been releasing transparency reports on government requests for some time, iterated its view that such requests need to be revealed or published to the pubic, if only in aggregate form.
Facebook and Apple, two companies that have been less vocal on the subject, now appear to be on the same bandwagon.
Finding Religion
Of course, whether that means Facebook, Google and Apple have "found religion" on the matter of customer rights, transparency and privacy because of this episode remains to be seen.
In fact, the companies' motivations for disclosure are obvious, said Lou Hoffman, CEO of The Hoffman Agency.
"These moves aren't about helping the public," Hoffman told the E-Commerce Times.
Rather, "these tech companies are striving to protect their brands and reputations," he explained. "They realize the backlash from the PRISM program is still in the early stages."
At least for customers, the scandal is currently in a window of time between its initial emergence and the "heads-must-roll stage," Hoffman added.
Tech companies are taking advantage of this window "to show their customers they're still deserving of their trust," Hoffman said.
'Users First'
Others view the tech companies — and their current position between the proverbial rock and a hard place — a bit more sympathetically.
"While they tend to have a mixed record on consumer privacy issues, tech companies most often put their users first on the subject of government-related inquiries that impact personal privacy," Scott Vernick, a partner with Fox Rothschild LLP, told the E-Commerce Times.
"The push by Facebook, Google, Microsoft and others to release data about the number of requests by the NSA under FISA, or the number of National Security Letters, lets the public know about the scope of the NSA's activities," Vernick explained.
"Pushing for the release of this data," he concluded, "tends to paint these companies as supporters of transparency and reluctant participants in the government's broad surveillance activities."