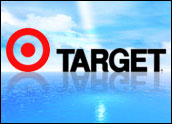 Target has announced that its brick-and-mortar stores will extend the company's holiday season price-matching policy year round. It has promised to match the prices customers find on identical "qualifying" products at Amazon, as well as the e-commerce websites of Walmart, Best Buy, Toys 'R' Us, Babies 'R' Us and others.
Target also said its stores will match the prices of goods found on its own website.
Shoppers must find the identical item for less within a seven-day window. It is not yet clear which products qualify for the deal.
Taking on Showrooming
Those details aside, Target is clearly taking on the issue of showrooming — the increasingly popular consumer practice of visiting brick-and-mortar stores to check out merchandise but then purchasing items for less online.
Target is hardly the only retailer troubled by this trend. Showrooming has been blamed for Best Buy's decline. It's not the only company fighting it, either. Showrooming has driven Walmart to make a number of social media and mobile innovations to keep its customers happy.
Target's policy of promising to match online prices, however, is the most clear-cut and aggressive response yet. The question is, will it work? Showrooming is more than just a trend, after all — it has become an entrenched mindset among consumers. The Internet has become a giant bargain center, with prices that reflect low overhead and oftentimes no sales taxes.
To meet the challenge, price matching alone will not be enough, said Carla Paschke, director of mobile innovation at Engauge. She called it "a surface-level step" that is not likely to be enough to drive meaningful change.
"Shoppers are motivated by quality, price and convenience, with convenience playing a critical role," she told the E-Commerce Times.
"Implementing price matching not only still puts the burden on the user to jump through hoops to get the lower price, but does so amidst a changing landscape that includes highly convenient delivery models like Amazon Prime's free two-day delivery service," Paschke pointed out.
While other brick-and-mortar retailers are likely to jump on the idea, they will need to rethink their business models at a deeper level, she suggested.
"From delivery mechanisms to nontraditional storefronts to exemplary in-store experiences — these are areas to explore to begin to truly shift consumer behavior," maintained Paschke.
One Attempt of Many
Even if this particular initiative isn't enough, Target has little choice but to implement it.
"Because of technology, shoppers are coming into retail environments armed with more information than ever before, and their behavior is changing," Tim Nelson, president of TRIS3CT told the E-Commerce Times.
The upshot is that the retail industry has entered a period of transition in which companies must step back and reevaluate all of their strategies. This applies not only to price matching, but also to the customer experience — both in stores and on mobile devices.
"Target will be an interesting case study because they have such a wide variety of products," Nelson said.
Many Products, Many Options
That wide range of prices will likely be Target's saving grace as it embarks on this strategy.
Price matching will clearly put pressure on Target and its margins, Marcia H. Flicker, professor of enterprise marketing at Fordham University, told the E-Commerce Times.
For the effort to work, Target will have to optimize its buying costs and the efficiency of its supply chain, she said. Even then, it could be difficult to maintain razor-thin margins and remain profitable over the long term.
"It probably can't match online offering on every SKU," Flicker noted.
"So long as Target is applying the strategy to a limited number of high-profile products, and so long as it promotes the policy extensively, it should be able to make it work," she said, adding that it can retain higher margins on convenience goods that are less subject to price comparison.
"It can develop a low-price reputation and high value for consumers on select items on which customers compare prices," Flicker concluded.