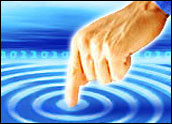 Tablets, especially lower-priced tablets, are on track to overtake PCs within the next few years, according to new projections from Gartner.
The device category that includes PCs, tablets and mobile phones is on pace to ship a total of 2.4 billion units worldwide in 2013, a 9 percent increase from 2012, Gartner reported.
Device shipments are forecast to reach more than 2.9 billion units in 2017, but the mix will significantly change in the intervening years to favor lower-priced tablets. There will likely come a day when most people are satisfied with using a tablet for their main computing needs, the firm said.
A Significant Shift
The implications of this shift are significant. For starters, PC makers will feel the impact as people find it less necessary to upgrade or buy new machines.
There will be a 7.6 percent decline in the traditional PC market of notebooks and desk-based units this year, Gartner predicted, the start of what will be a long-term change in user behavior.
However, ultramobiles are expected to help soften the blow, with sales of traditional PCs and ultramobiles combined showing a 3.5 percent decline.
Surging Tablet Market
Meanwhile, tablet shipments are surging.
Worldwide, tablet shipments will total 197 million units this year, Gartner predicted. That's a 69.8 percent increase over 2012's 116 million units.
Interestingly, emerging markets are becoming a catalyst of tablet growth, the report noted, with consumers there buying tablets to serve as companion devices for their smartphones.
Whither Microsoft?
These numbers do not bode well for certain manufacturers — especially Microsoft, which has not been doing well in the mobile market.
It's hardly time to write off the company, though. Microsoft has been gaining momentum in mobile, "and it has enough money to push it through the bad periods until it catches up with everyone else. Eventually, it may even become a dominant player," Bruno Scap, president of Galeas Consulting, told the E-Commerce Times.
"Today, tablets and mobile phones are an important part of the company's strategy," he continued. "Additionally, Microsoft is moving its products into a cloud. This will decouple computer hardware from software, enable applications to run on any device, and give users the ability to share all their data between all their devices.
Nonetheless, Microsoft will have to navigate this shift carefully, said Steve Hazel, VP of product for Sauce Labs.
"We're seeing a lot of demand for mobile testing on the Android and iOS platforms," he told the E-Commerce Times. "Developers are definitely more excited about those platforms right now than Windows. Microsoft must be looking carefully at what they can accomplish on mobile with Windows, and considering how to bring Office to mobile in a big way."
Other Industries
It is not just Microsoft that must stay ahead of this shift to mobile, however. A number of industries are being remade by the shift to all-mobile-all-the-time, said Matt Crampton, cofounder of GigWalk.
Advertising is one example, he told the E-Commerce Times. "eMarketer estimates that mobile ad spending around the world more than doubled in 2012 — from (US)$4 billion in 2011 to $8.4 billion in 2012 — and expects it to hit $37 billion by 2016."
Retail is another. "People shopping online on their smartphones accounted for $12 billion dollars in 2012," Crampton said.
"One thing we've taken to saying at Sauce Labs is that almost every large company is a software company now," noted Hazel. "No matter what their core business is, many large companies produce software for internal use or for use by their customers. As mobile devices make software more useful in more situations, that trend is becoming more pronounced."