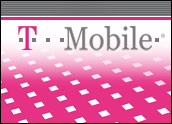 T-Mobile U.S. ended its third quarter of 2013 with roughly a million more customers than it had at the end of the preceding quarter, it announced in an earnings report on Tuesday.
Included among those new customers were 648,000 branded postpaid net customers for the quarter. T-Mobile now counts 45 million people as its customer base.
The carrier also reported that total revenues increased by 7.4 percent quarter-over-quarter, an increase in large part due to the inclusion of MetroPCS results for the full quarter and higher equipment revenues.
"T-Mobile's un-carrier approach is resonating with consumers," said John Legere, T-Mobile's president and CEO. "We added more than 1 million customers and led the industry with 643,000 branded postpaid phone additions because we are fixing the things that drive customers crazy."
The Un-Carrier
T-Mobile's un-carrier initiative is a series of steps the company has put in place this year, starting with an unlimited "Simple Choice" service plan that has no annual contract. In April, the company began selling the iPhone in combination with the Simple Choice service plan. In July, as part of its un-carrier strategy, it unveiled JUMP!, a new approach that allows consumers to make more frequent phone upgrades.
Several other moves this fall have also been part of that branding strategy:
T-Mobile launched Simple Choice for Family, a no-contract, no-credit-check plan.
It started selling the iPhone 5s and 5c with introductory prices of US$99 down and $0 down, respectively. Beginning in November it began carrying the iPad Air and iPad mini, starting at $0 down with 24 monthly device payments for qualifying postpaid customers.
It began offering unlimited data and texting around the world for Simple Choice and business customers.
It began offering tablet customers 200 MB of free data every month.
'Something Customers Can Relate to'
The company has also made other investments in its network, the most notable being the acquisition of MetroPCS Communication, creating a combined company valued at $16 billion and supporting some 43 million devices. That move also positioned T-Mobile to roll out more competitive offerings, such as 4G and deeper LTE in many new markets, hot spots, and pay-as-you-go and no-contract monthly plans. Today, T-Mobile offers nationwide 4G LTE in 254 metro areas covering 203 million people.
In another acquisition, which closed in October 2013, T-Mobile snapped up 10 MHz of Advanced Wireless Services spectrum from U.S. Cellular for $308 million in cash. The purchased AWS spectrum covers 32 million people in 29 markets in the Mississippi Valley region.
All of these moves have had a favorable impact on the company's brand, David Johnson, CEO of Strategic Vision, told the E-Commerce Times.
"T-Mobile is seeing an increase in customers due to a combination of reasons," he said. "One reason is that the un-carrier plan is a smart public relations strategy and allows T-Mobile to stand out from its competitors. It's catchy and something that customers can relate to."
Even more important "is that T-Mobile has successfully rebranded itself from a poor fourth in the public's mind to a major carrier," Johnson continued. "They have improved their overall image in branding from commercials to offers and reshaped the public's perception of the company."
'Back on the Map'
Getting to this point was no accident, telecom analyst Jeff Kagan told the E-Commerce Times. Kagan credits several savvy decisions by Legere that helped turn T-Mobile's ship around.
"A few years ago T-Mobile was struggling, dying on the vine," he explained. "Then the new CEO came in and starting putting T-Mobile on the map."
At first it was just silly things that caught people's attention, Kagan said, such as Legere picking fights with AT&T that were more amusing than serious.
"The media bought into it — it was a fun story of a little pipsqueak of a company tussling with a giant," he recalled.
More seriously, Legere evaluated T-Mobile's weak spots and took steps to bolster them with the various acquisitions. "Now people are paying attention to T-Mobile," Kagan said. "Now T-Mobile is back on the map."
'Experience and Word of Mouth'
The un-carrier campaign was catchy but it didn't do the heavy lifting for T-Mobile — the carrier did that itself, Ritch Blasi, senior vice president for mobile and Wireless at Comunicano, told the E-Commerce Times.
More than the campaign, the improved perception of the devices, network and pricing are more likely the reason for the increase in subscribers, Blasi said — "the campaign is the hook, but it is the experience and word-of-mouth recommendations that really pay the dividends."