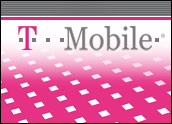 Crown Castle International is acquiring rights to operate 7,200 of T-Mobile's cellular towers in a US$2.4 billion deal that will give the carrier's owner, Deutsche Telekom, cash to expand its 4G LTE network in the U.S.
The deal will allow Crown Castle to operate T-Mobile's towers for 28 years. Both companies expressed satisfaction with the sale, with T-Mobile announcing the cash would help fulfill its "Challenger" strategy, aimed at expanding T-Mobile's offerings and boosting its place among the country's largest wireless providers.
The company is undergoing a $4 billion network modernization initiative to bring a speedier, more dependable 4G network to consumers nationwide, which will receive a financial boost from the deal with Crown Castle.
"This is not a bad move for T-Mobile," Dan Olds, principal analyst at Gabriel Consulting Group, told the E-Commerce Times. "T-Mobile is doing what a lot of companies do, which is leasing some assets in a rental agreement, getting a ton of cash and probably lowering some of their overall cost. This is a fairly typical deal and a good move for T-Mobile."
Neither T-Mobile nor Crown Castle responded to our request for further detail on the story.
Taking On U.S. Market
T-Mobile's deal with Crown Castle and subsequent further investment into the U.S. market is a bit of a Plan B for the wireless provider. The company, the fourth largest of the four major carriers, had hoped to merge with AT&T in a $39 billion deal that would allow Deutsche Telekom to ease out of the U.S. market.
The deal was strongly opposed by some consumer interest groups and wireless providers, most notably Sprint, which felt that the partnership would create a duopoly and lead to higher prices and lower quality products. AT&T argued that in order to compete in the current market it needed the additional spectrum that a partnership with T-Mobile could provide, but the U.S. Department of Justice ultimately agreed with Sprint and the rest of the opposition. It sued to block the merger on antitrust grounds and the wireless providers announced late last year that the proposed deal was over.
Since then, T-Mobile has been working to build up its U.S. investments without the help of AT&T.
"T-Mobile has been working hard on deals like this to build up some cash and really rebuild on their own in the U.S. since the deal with AT&T didn't work out," Rob Enderle, principal analyst at Enderle Group, told the E-Commerce Times. "They really need to expand their 4G LTE offerings, and this cash can help them do that."
Reinvigorating T-Mobile
Using the cash from the agreement to help pay down debt and invest in the Challenger Strategy to build more 4G infrastructure is not enough to completely reinvigorate the company but it does help bring T-Mobile one step closer to achieving its U.S. goals, Olds said.
"That puts them in a better competitive position, but they're not exactly enacting a whole new line or something revolutionary," he said.
That means T-Mobile needs more deals like the one with Crown Castle that will allow it to invest in creating a speedier and more far-reaching 4G network, said Enderle. But if it can do that, the carrier has enough other advantages over Verizon, AT&T and Sprint to have a chance at better competing with the three major carriers ahead of it.
"They've been really aggressive on pricing," said Enderle. "They have some of the best plans in the U.S., especially for people traveling internationally, but they just haven't really been able to compete with the other major carriers, especially not having that 4G LTE infrastructure in place. They're really focusing on that in the U.S. right now and this should help in that growth."