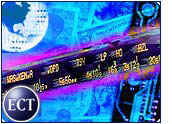 Worldwide spending on Internet services reached almost US$22 billion in 2000, according to a report released Monday by IDC.
"As a result of the dot-com bubble burst, there's been much speculation that the opportunity for Internet services firms has evaporated," said Pooneh Fooladi, senior analyst with IDC's Internet services research program. "In fact, we believe while the opportunity is different, it is more powerful than ever."
The report, "Worldwide Internet Services Market Forecast and Analysis, 2000-2005," said that the United States represents the largest market for Internet services, including consulting, implementation, operations management, and software support and integration services.
"E-commerce will continue to drive demand for Internet services," Fooladi said. "It's becoming an integral part of organizations' overall strategies, and it's becoming imperative to link e-commerce initiatives with other IT initiatives."
According to IDC, the U.S. will account for at least 40 percent of the Internet services market at least through 2005. The research firm also said that the worldwide Internet services market will reach $69 billion in 2005.
Mobile Demand
Another IDC report, "Worldwide Mobile Services Forecast and Analysis, 2000-2005," predicts that increased demand for mobile commerce will also provide opportunities for Internet service firms.
Spending on mobile services was $1.4 billion in 2000. IDC predicted that by 2005, companies will spend almost $40 billion on mobile solutions.
"Corporations are no longer satisfied with solutions that are only available on fixed-wire devices," Fooladi said. "They're looking to extend functionality on an increasing number of applications to an increasing assortment of mobile devices. This presents tremendous opportunity, not only for Internet services firms, but for all IT service and software providers."
Last year, Western Europe spent more than any other region on mobile services, accounting for 50 percent of the total. However, IDC said that the U.S. market would rapidly ramp up and by 2005 would account for more than 40 percent of mobile services spending.
Change and Turmoil
Driven by the dot-com downturn, the Internet services market has been in a state of change in recent months.
In April, KPMG and PricewaterhouseCoopers both announced layoffs. KPMG cut 550 jobs because of a weakened demand for some services. As a result of the layoffs, the company will take a charge of up to $20 million in the current quarter.
PricewaterhouseCoopers said it was cutting 750 to 1,000 jobs, or 6 to 8 percent of its U.S. consulting unit. The cuts were blamed on a slowdown in technology spending by U.S. firms.
Also in April, Chicago-based Internet consulting firm MarchFirst filed for bankruptcy protection, after laying off 1,700 workers and selling a slew of assets to rival Divine and other companies.
Mergers and IPOs
Consultancies have also been takeover targets recently. IBM (NYSE: IBM) announced in April that it was acquiring Internet business consulting firm Mainspring (Nasdaq: MSPR) for approximately $83 million in cash.
Less than a week later, rival Compaq offered $266 million in cash to purchase Internet consultancy Proxicom (Nasdaq: PXCM). The offer was subsequently rejected when Proxicom got an offer of $347 million from Dimension Data, a South African communications and software company.