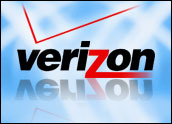 Members of the Communications Workers of America and the International Brotherhood of Electrical Workers voted to go on strike at Verizon Communications [NYSE: VZ] on Sunday. The 45,000 striking workers are employed in the wireline side of Verizon's operations and their absence will, theoretically at least, affect the company's service in the Northeast and Mid-Atlantic.
Verizon has made contingency plans for this event and maintains that service disruptions will be minimal. The company did not respond to the E-Commerce Times' call requesting comment in time for publication.
The unions and company were unable to come to an agreement over concessions regarding employee contributions to pension and healthcare costs. The unions have charged that Verizon is seeking to strip away some 50 years of collective bargaining gains. Verizon has said that the concessions are necessary because the wireline side of the business is rapidly losing money.
Who's in the Right?
Whether Verizon is seizing upon that argument to negotiate a better bottom line for its shareholders or genuinely needs the concessions is at the heart of the dispute.
"Verizon is taking the position that because this business is doing so poorly it needs these concessions," Doreen Davis, a labor attorney and partner at Morgan, Lewis & Bockius, told the E-Commerce Times. "And certainly, its economics are very different from that of the wireless division."
Still, Verizon's fixation on that point is disingenuous, suggested Gary Chaison, professor of industrial relations at Clark University's Graduate School of Management.
In the past few years, there have been a lot of concessions or "give-back bargaining," he told the E-Commerce Times. "But a key difference is that Verizon is profitable in one part — wireless — while not profitable in another, landlines. All employers have to make credible cases of hard times to justify cost-cutting concessions, and Verizon is having some difficulty doing this."
It would be like General Motors crying poverty because SUVs aren't selling, even though the company is making a profit on smaller cars, said Chaison.
A Surprising Move
One question to pose to Verizon would be whether it plans to ask for similar concessions from its wireless employees, suggested Morgan, Lewis & Bockius' Davis.
That may not be a fair comparison, though, she acknowledged, as those contracts are not up yet.
It is surprising to see a union call a strike in the current economic climate, though, Davis observed. "Unions have been reluctant for a variety of reasons. They would prefer to have their workers on the job as negotiations continued."
On the other hand, it may be that these particular workers see the decision to strike as damned-if-you-do or damned-if-you-don't.
"Workers believe that being in a less-profitable sector of the company with older technology, their jobs will be in jeopardy regardless of the concessions they grant," noted Clark's Chaison.