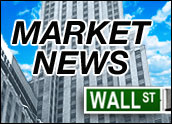 Google released a respectable earnings report on Thursday, considered in absolute terms. However, the market had been expecting the search engine giant to deliver a stronger performance and promptly punished its stock for the shortfall.
Revenue grew 39 percent to US$5.37 billion, from $3.87 billion in the same period a year earlier. Google's net income grew 35 percent to $1.25 billion, compared with the same period last year, when it registered $925 million. Stacked up against the previous quarter's $1.31 billion, though, the numbers show a decline. Excluding the cost of employee stock options, earnings came in at $4.63 per share — missing forecasts by a wide 11 cents.
The reaction caused shares to fall from $533.44 to a low of $478.19, closing down nearly 10 percent at $481.32.
Too Clever by Half
Google CEO Eric Schmidt pointed to a "more challenging economic environment" as one of the company's issues right now, adding that both strong international growth and sustained traffic increases resulted in a "strong quarter" for Google.
The chief's assessment was right, Peter Cohan, principal of Peter S. Cohan and Associates, told the E-Commerce Times. "These were strong earnings, especially for the tech sector. But the Street was disappointed, and so the perception is out there that Google is not doing well."
Google's woes — from that perspective, at least — are entirely of its own making, Cohan continued. "The problem is Google is too clever by half — they don't give analysts guidance, which is part of their MO or aura of doing no evil — but they wind up getting cocky."
At the very least, Cohan said, not providing guidance led to higher expectations and disappointed investors.
"Google would be better off communicating in conventional fashion with investors and the Street," he suggested.
Decreasing Clicks
While there is certainly a psychological component to the market's reaction to Google's earnings, there is also tangible evidence that the company may indeed be heading into rougher waters. Google reported that clicks on search ads — both on its own site and on partner platforms and Web sites — declined by 1 percent in the last quarter, a consequence of the economic malaise of the past several months.
This should not be surprising to the industry, Roger Kay, principal with Endpoint Technologies Associates, told the E-Commerce Times. "No one — including Google — is immune from a downturn."
Furthermore, Google is not a well-diversified company, compared to other tech providers. "At its heart, search is their story," Kay said. "Google will tell you that it has branched out into other areas — and it has — but ultimately its tech trick comes down to one thing: It can do search very well. That is its competitive advantage."
Innovating the Troika
Not that Google is showing signs of imminent danger. For its last quarter, it delivered very strong results, suggesting to investors and analysts that it had a handle on how to navigate the uncertain economy. That is still the case, even as certain signs of the economic times encroach, Cohan said.
Google's Schmidt sent a similar message during a conference call with analysts, focusing on the company's intent to continue to innovate in what it sees as its troika of strength: search, ads and applications.
The integration of DoubleClick, for instance, promises to create new opportunities in display advertising, Schmidt said.