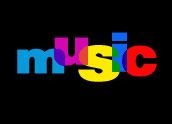 Amazon surprised the music world this week with the rollout of several products that will allow consumers to store and access their digital music in the cloud.
Perhaps no one was more surprised, though, than the music studios, who appeared to have learned the details of the offering shortly before they were publicly unveiled. They were not, to put it mildly, as enthused with the service as some of its would-be customers were.
Briefly, what Amazon announced was Amazon Cloud Drive, Amazon Cloud Player for Web and Amazon Cloud Player for Android. These enable customers to store music in the cloud and stream it to any Android phone, Android tablet, Mac or PC.
Customers automatically start with 5 GB of Cloud Drive storage to upload their digital music library. Consumers who purchase an Amazon MP3 album will be upgraded to 20 GB of Cloud Drive space. New Amazon MP3 purchases saved directly to Cloud Drive are stored for free and do not count against the storage quota.
Gray Area?
Music labels seem to be most aggrieved that Amazon didn't ask their permission. Some have implied that the service is illegal — that Amazon would need proper licensing because it entails making copies of original work.
Amazon did not respond to the E-Commerce Times' request for comment by press time, but it apparently believes its services are on the right side of the law.
It's also possible that Amazon may be moving toward a more robust cloud music storage service that would require licensing — and from which the music studios could profit.
Given the substantial gray area in current laws, Amazon would be better off it it were able to negotiate an agreement quickly, Peter S. Vogel, a trial partner at Gardere Wynne Sewell, told the E-Commerce Times.
"I do think the music industry could make a case that by allowing the consumer to put a copy of the music — the CD or digital file — in the cloud, it is no longer the original and is a copy. That means it is no longer the original work and yes, you need a license for that."
Rear Guard Action
The interpretation of copyright law, though, has been sufficiently relaxed to allow consumers to make a copy of their purchases for their personal use, Christopher M. Collins, an attorney with Vanderpool, Frostick & Nishanian, pointed out.
However, there are many potential sticking points that the music industry could argue, he added. "The simultaneous performance of the same single license is a violation of the law. What if a consumer shares his key with someone else, and they both listen to the music together from separate locations?"
All that said, Collins doubts the music industry will gain much from a battle — except perhaps time.
"It would be much better for the recording industry to stop fighting rear guard actions against tech advances that are continually overwhelming them," he suggested, "and work with the tech industry to develop a license that fits the current situation."