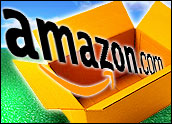 Amazon on Tuesday announced a triple-play entry into the cloud-based music storage field.
The online retail giant's trifecta consists of Amazon Cloud Drive, Amazon Cloud Player for Web and Amazon Cloud Player for Android.
These three services let customers store music in the cloud and play it on any Mac, PC or Android mobile device.
Subscribers can upload their existing music libraries to Amazon Cloud Drive and can save any new Amazon MP3 purchases directly to the Amazon Cloud Drive for free.
"Amazon's new service puts new pressure on Apple to give iTunes and the iTunes Store an overhaul," Susan Kevorkian, a research director at IDC, told the E-Commerce Times.
Amazon and Apple did not respond to requests for comment by press time.
About Amazon's No-Hurt Locker
Subscribers to Amazon Cloud Drive can store any type of digital file — music, photographs, videos or documents — on the cloud. They get the first 5GB of storage free.
Customers who buy an Amazon MP3 album will get another 15GB of Cloud Drive space. New Amazon MP3 purchases saved directly to Cloud Drive are stored for free and don't eat into customers' allotted storage space.
Subscribers to Amazon Cloud Drive can buy additional storage through plans starting at US$20 a year for 20 GB.
All MP3 files are uploaded to Cloud Drive at their original bit rate. Files can be stored in AAC or MP3 format.
Amazon Cloud Player for Web supports the Internet Explorer, Firefox, Safari for Mac and Google Chrome browsers. Subscribers can download or stream their music, and can continue to use iTunes and Windows Media Player to add their music to their iPods and MP3 players.
The company did not specify whether users can stream videos they've uploaded to their Cloud Drives.
Amazon has bundled Cloud Player for Android into the new version of its MP3 App. Customers can use the app to play music stored on the Amazon Cloud Drive as well as music stored locally on their Android devices.
"While iTunes is great for storing, organizing, finding and buying vast amounts of music, its process of distributing them across multiple platforms and devices isn't as smooth as it could be," Jennifer Jacobson, a director at Retrevo, told the E-Commerce Times.
"With the popularity of mobile e-commerce, Amazon is smart to encourage people to buy from anywhere with the promise of easily listening to their music from any device," Jacobson added.
Restrictions on Amazon's Cloud Music Services
The Amazon Cloud Drive, the Cloud Player for Web and the Cloud Player for Android are currently available only to subscribers in the United States.
It's possible that difficulties in reaching licensing agreements are preventing a rollout of the service to other markets for now.
"I would assume Amazon would have to cut separate agreements for different global markets," Charles King, principal analyst at Pund-IT, told the E-Commerce Times. "The music industry players are substantially different in Europe and Asia than they are in the United States, so it's probable that Amazon's starting with the market they understand and where probably a substantial amount of their customer base is," he added.
Amazon needs to secure the appropriate content rights for other countries and regions before it can extend its cloud music services elsewhere, IDC's Kevorkian stated.
What About iOS?
Amazon's music service will run on PCs, Android mobile devices and the Mac OS but not on iOS devices such as the iPhone and the iPad.
That cuts it off from a source of substantial revenue, so why is Amazon doing this?
It could be that the iOS market is too difficult and time-consuming to crack.
"Dedicated Apple users will likely be iTunes users, and they're likely to sign up for the competing platform that Apple's rumored to have in development," Pund-IT's King opined. "It may not be worth it for Amazon to support iOS."
The platform King's referring to is a supposedly revamped version of its cloud-based content storage service, MobileMe. There are rumors that Apple may relaunch it in April with a music locker — storage for digital music. Apple's reportedly secured a deal with the Warner Music Group for digital licenses.
Reports indicate the relaunched MobileMe service would cost $20 a year.
Amazon may have other reasons for avoiding the iOS platform, at least for now.
"With Android, Amazon may face fewer hurdles in getting its app approved, not to mention a rapidly expanding installed base of smartphones and tablets," IDC's Kevorkian suggested.
That's possible — IDC released a worldwide smartphone market forecast Tuesday that predicted Android will lead the smartphone operating system market this year. By 2015, Windows Phone will take second place in the smartphone operating system market, behind Android, according to the report.