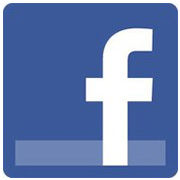 In a year when precious little seems to have gone right for Facebook, Wednesday was the day an employee lockup on selling some 800 million shares expired. The stock was expected to drop, perhaps dramatically, as a result — but it didn't.
For the most part, Facebook shares hung tough — increasing by some 11 percent to close the day at US$22.36 and trading at around $22 through mid-day Thursday.
"It was an unexpected increase because a stock's price usually drops when so many shares come on the market," Andreas Scherer, managing partner of Salto Partners told the E-Commerce Times.
There are a lot of reasons that didn't happen, starting with Facebook's already-low price. Many employees probably figured they would hold on to see if the stock would turn around.
Finally, an Upswing
Then there is the possibility that the market is actually developing some faith in Facebook's long-term prospects. After slogging through months of bad news, Facebook does appear to be on an upswing. Its earnings report in October was a pleasant surprise: Revenue reached $1.26 billion — a 32 percent year over year increase — and 14 percent of its advertising revenue came from ads for mobile users.
These 800 million shares were the last of the major lockups for the company, said Eric Steiman, a Covestor model manager.
"At this point, the negative news flow for the stock is abating," he told the E-Commerce Times. "Once the negative news is priced out, the company and its shareholders can begin to focus on the business and its growth prospects — which I feel are great — over the next few years."
Facebook had a better-than-expected third quarter, beating revenue expectations, Scherer noted.
"What is even more important — the company was able to jumpstart its mobile business," he said, "so employees and investors have reasons to believe that the company is able take its business to the next level."
This is probably the main reason Facebook employees didn't make a beeline for the exit, concluded Scherer.
There Will Be Scrutiny
In the near term, Facebook's stocks will trade around the mid-20s, predicted Covestor's Steiman.
"The company still has a user base that is larger than any company in history. It has begun to monetize its offerings, and shareholders should be rewarded over the coming years," he said.
Still, expect investors to continue to scrutinize Facebook's progress and not just accept on blind faith that the company is a long-term winner, said Salto's Scherer.
"The bottom line for Facebook hasn't changed," he emphasized. "It has to show that it is able to grow its top line. Investors will particularly take a closer look at its mobile revenue numbers."