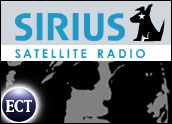 Satellite radio got a bolt of energy with the announcement that shock jockHoward Stern will be delivering his controversy-stirring show over the Sirius satellite radio network starting in 2006.
While the company remains number two in satellite radio to XM — whichearlier this year added former NPR voice BobEdwards to its roster — Sirius hopes to gain ground by signing Stern, who has more than 10 million listeners in the valuable demographic of 18- to 49-year-old males.
Sirius claims it will need to generate only one million more subscribers topay for the five-year, US$500 million deal with Stern.
The Sirius signal reaches as many as 10 million users when those who subscribe throughDishNetwork are factored in. When considering only exclusive satellite radio subscriptions, however, Sirius has closer to one million subscribers, while market leader XM claims to have nearly threemillion.
Sirius Gets Serious
Gartner G2 senior analyst Laura Behrens told TechNewsWorld that despitecontinued skepticism, Sirius and XM have shown that consumers will pay forradio in sufficient numbers to sustain the business.
Behrens said that although it has half the market share of its rival, Siriusis aggressively pursuing XM.
"It's been fashionable to write off Sirius, and we don't think that's [wise],"Behrens said. "They're not going away. They're running hard to playcatch-up, and this is a big deal to do that."
Free the Force
Sirius chief executive officer Joseph Clayton called the deal "the mostexciting and transformational event in the history of radio." He said Stern isan entertainment force capable of changing the face of satellite radio andgenerating Sirius subscribers, who would pay about $13 a month to hear Sternbeginning in January 2006.
"There is no one like Howard Stern, and I'm excited that, for the firsttime, his show will be heard across the entire country as it was alwaysmeant to be heard."
While taking advantage of satellite radio's ability to reach everywhere in the country with a unified broadcast, Stern will alsobenefit from less oversight from the Federal Communications Commission,which does not oversee satellite communications as it does traditional,terrestrial broadcasts.
Tech Edge To Fade
Gartner G2's Behrens said satellite radio can claim a technical advantage overtraditional radio broadcasting because of its superior audio quality. However, highdefinition (HD) radio, which is supposed to improve FM signals to CD-quality and AMsound like FM, will soon even the playing field.
Behrens, who said Stern will complement an earlier deal for National FootballLeague games in Sirius' efforts to attract male 18-49 demographic, indicated listenerswill gravitate to whatever technology delivers the content they want.
"The success of satellite or terrestrial service will come back to thevalue consumers see out of that box," Behrens said.
Commercial-Free Future
Behrens said that while satellite does hold the advantage of a unified,nationwide reach, the market is hindered by the inability — based oncurrent regulation — to provide local programming for local markets.
However, to skirt the issue, satellite service providers are deliveringlocal content on a national basis. Although this practice is allowed, it consumes valuable bandwidth. But Behrens said the satellite players can afford thebandwidth now. Before they run out, they hope to improve their compressionand delivery technologies.
Behrens also said satellite radio now offers the value of commercial-freemusic, although some news and other information does come with commercials. Still,Behrens added that with HD terrestrial radio may one day offer commercial-free subscriptions.