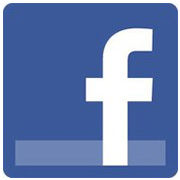 Facebook is testing a VIP-only mobile app that would encourage celebrities to choose it over other social networks for posting photos and updates, as well as interacting with fans, according to AllThingsD.
The mobile app reportedly would make it easier for celebrities or their staffs to post content and status updates, as well as drive user engagement by quickly responding to comments, questions and reactions that fans post to the celebrity account.
The app could also encourage celebrities to select Facebook over other social networks or media outlets when they want to post exclusive content like photos or tour dates. Actors Channing Tatum and Jenna Dewan, for instance, recently posted the first public photos of their child on Facebook.
A handful of celebrities are testing the Facebook app.
The move comes after other recent Facebook changes aimed at making the site the go-to spot for high-profile celebrity news and trending chatter. Earlier this year, the company gave confirmed A-listers the chance to authenticate their accounts by adding a blue check mark next to their name. Facebook also recently added features such as hashtags, trending topics and embedded posts.
Driving Engagement
Facebook's VIP app, as well as the recent changes like clickable hashtags, are designed to move the site beyond being a place for posting updates or photos toward becoming a place where celebrities actively engage with fans and others.
"Facebook has won in terms of numbers, but it is lacking in terms of being the simplest social network to quickly update via mobile with live, active and immediate feedback," Lauren Formalarie, a trainer at Sprinklr, told the E-Commerce Times. "With this new app, they are trying to win over the ones who have the largest number of followers on Twitter — celebrities."
Twitter may seem like the more likely place for people to post their thoughts on current events, trending topics or TV shows, said Jim Tobin, president of Ignite Social Media, but that's not necessarily the case.
"Facebook actually has five times the volume of content about TV shows than Twitter does," he noted.
"It just doesn't feel that way because of Facebook's algorithm and the fact that most posts are still private," Tobin told the E-Commerce Times. "These changes we're seeing, from hashtags to VIPs, are an effort by Facebook to feel more relevant and current across topics — not just across their friend graph."
Turning Engagement Into Cash
It remains to be seen if Facebook can convert an increase in user engagement into revenue, said Thomas Bibby Varghese, CEO and founder of eBizUniverse.
The revenue path might not be clear now, but driving user engagement certainly won't hurt if the site is looking to increase profits, he said.
"I believe this app is not created from a revenue standpoint but from a user engagement standpoint," Bibby told the E-Commerce Times. "As user engagement increases, Facebook is smart at figuring out how to convert that into revenue."
Some of that revenue stream could come from increased interest on the part of marketers, said Internet marketing consultantBrian Carter.
"Some of those in social media services, especially PR agencies, tend to favor Twitter over Facebook — which means Twitter — and the VIP influencers that agencies might contract with — can sometimes dominate the PR strategy discussion," he told the E-Commerce Times.
"Because of that, Twitter sometimes garners ad spend that would otherwise go to Facebook," he pointed out. "Facebook may be angling to compete with Twitter for that PR agency attention."
That PR agency attention and possible revenue will come only if both VIPs and their fans are willing to make Facebook their one-stop social media stop — but that's not a safe bet, according to Tobin.
"It's the right move for Facebook to be making," he said. "Whether users adapt is the open question."