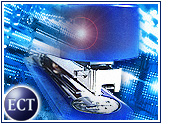 Staples (Nasdaq: SPLS) is proceeding with plans to buy back its online unit and fold it into itstraditional retail operations, after agreeing to settle a suit with shareholders who alleged that company managers would reap unfair profits from the deal.
As part of the settlement announced late Monday, Staples said it willprovide shareholders with more information about how it values the dot-comsubsidiary's shares, which will be folded into Staples' own shares.
The company said it also agreed to pay attorney fees for the shareholder group.
Staples had originally planned to offer shares in its money-losing online division, Staples.com, but in March decided to instead combine the e-tailoperations with those of its catalog unit, converting the businesses' sharesinto Staples, Inc. shares in a transaction valuing the dot-com subsidiary at about US$7 per share.
Some institutional investors reportedly complained that the price wouldunfairly benefit company managers, who bought their shares in 1999 for $3.25each. In April, some directors agreed not to take any profits from the buyback. Staples said the settlement calls for no change in the buyback plan.
Delayed Vote
In June, a Delaware Chancery Court delayeda shareholder vote on the plan, saying the company should provide moreinformation on the deal. Staples shareholders will vote on the foldback atthe Staples annual meeting next month. The original vote had been scheduled for June 11th.
Chairman and chief executive officer Thomas Stemberg and shareholders'attorney Richard Schiffrin both said they were pleased with the settlement. Stemberg called the planned combination "an important step inachieving the company's vision for the future."
Bricks and Clicks
Bricks and clicks are becoming the preferred form of retail e-commerce, asmore companies use the Internet as an extension of their traditionaloperations.
A recent McKinsey & Co.study found that more than three-quarters of the best performingInternet retailers are offshoots of brick-and-mortar stores, which tend tohave brand recognition, marketing arrangements and information technology already tested and in place.
Into the Fold
Staples joins other retailers that created Internet subsidiaries with theintent of taking them public, only to decide to integrate the online units into the rest of the company.
For example, Kmart (NYSE: KM) is reportedly buying back the 40 percent of its BlueLight.comInternet sales operation that it does not already own, while Petsmart (Nasdaq: PETM) absorbed itsInternet division after ending plans for an IPO.
In another consolidation, Staples rival Office Depot (NYSE: ODP) announced plans last month to buy e-tailer Officesupplies.com, saying the acquisition would boost market share and help Office Depot build its online presence.