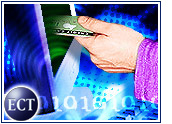 Plans are afoot for Kmart to buy the 40 percent of BlueLight.com it does not already own and end the e-tailer's stand-alone status, according to published reports.
A report Tuesday at CBS Marketwatch said that the retail giant was close to an agreement to absorb BlueLight, which launched in December 1999 as a joint venture between Kmart and Japan's Softbank Venture Capital.
Under the terms of the plan reportedly being discussed, Kmart would buy out BlueLight investors by issuing shares of Kmart stock.
In the burgeoning brick-and-click world, other companies have made the decision to clip the wings of their e-tail units. In March, Staples withdrew a planned initial public offering (IPO) for its e-tail arm, Staples.com, and announced a plan to integrate the online unit into Direct, its catalog and business operation.
"The reality is that 2001 is going to be a year of great consolidation and outright failure of certain Internet models, but it will also be the birth of the multichannel model in a robust way," Gartner research director Robert Labatt told the E-Commerce Times recently.
Shared Resources
The ability to share resources and present a united front are the biggest advantages of integrating e-tail and retail, according to executives speaking this week at a retail forum in Chicago hosted by Jupiter Media Metrix.
Frederick's of Hollywood spun off its e-tail arm, Fredericks.com, when the company's "previous management got caught up in the Internet hype," according to Fredericks.com president and chief executive officer Gary Landry.
However, Landry said that even though Fredericks.com is a separate legal entity, its operations are "totally integrated" with its parent company. Landry said the integration allows Fredericks.com to share merchandising with the catalog and retail divisions of Frederick's of Hollywood, and reduces inefficiencies created by duplicating operations within the various divisions.
Channel Surfing
Another fan of integration is Monica Luechtefield, executive vice president of e-commerce for Office Depot. She said her unit, which is part of Office Depot's delivery division, is subject to the same business rules as Office Depot's retail and international divisions and added that the company as a whole is always looking for ways to "integrate across channels."
Integration also makes sense, according to Bill Bass, senior vice president of e-commerce and international for click-and-catalog apparel company Lands' End, because "customers don't see themselves as customers of two different companies" and expect the same service online that they would receive at a company's brick-and-mortar outlet.
Separate and Free
Although integration may be the wave of the future, there is still something to be said for the autonomy that comes from operating as a separate company.
Julie Bornstein, general manager of Internet sales for Nordstrom.com, said that being a separate company allows Nordstrom.com to be a "focused organization."
She added that the autonomy allows the e-tailer to "make the decisions we need to make" without interference from Nordstrom's real-world business.