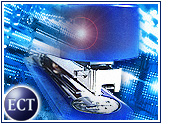 Shareholders of office supplies retailer Staples (Nasdaq: SPLS) will get extra time to evaluate the company's plan to buy back the shares of its online unit, Staples.com, thanks to a court decision handed down Tuesday.
A judge said that Staples must provide shareholders with more information on the plan, which some investors have said unfairly benefits company management. The decision delays a shareholder vote originally planned to be held at Staples' annual meeting June 11th.
Delaware Chancery Court judge Leo Strine reportedly ruled that Staples did not provide shareholders will all material facts relating to the plan.
In March, Staples ended a plan to offer shares in its e-tail division, opting instead to combine the unit's operations with those of its catalog unit and convert the combined businesses' shares into Staples shares, in a deal valuing the operations at about US$7 apiece.
Reports said that in April — following complaints from some institutional investors that the price would unfairly benefit company managers, who bought their shares in 1999 for $3.25 each — some Staples directors agreed not to take any profits from the buyback.
No Fairness Challenge
Late Tuesday, Staples said that the court did not make any statement about the fairness of the proposal.
"We are delighted with court's decision and only slightly disappointed that our shareholder vote of reclassification of Staples.com stock will be delayed," Staples chief executive officer Thomas Stemberg said.
"The court did not challenge the fairness of valuing Staples.com at $7 per share and did not find that the decision-making process of the directors was tainted by self-interest," Stemberg said. "The court wants additional information given to the shareholders, and we plan to do that."
Merging Bricks and Clicks
Staples said integrating the catalog and Internet operations will result in "synergies and efficiencies" in the way the company markets its products and serves its customers.
The $7-per-share price was determined "after a review and analysis of Staples.com and similar e-commerce operations," the company said.
Staples' plan mirrors those of other retailers that created Internet subsidiaries with an eye toward public offerings, only to buy them back as the value of e-commerce stocks plunged. Kmart (NYSE: KM) is reportedly buying back the 40 percent of its BlueLight.com e-tail site that it does not already own. Likewise, brick-and-click retailer Petsmart (Nasdaq: PETM) absorbed its Internet division after ending plans for an IPO.
Looking at the Ledger
Staples itself last month reported flat earnings for the first quarter ended May 5th, citing a "challenging" retail environment. The company also scaled back its store expansion plans for North America.
Staples shares slipped 2 cents to $14.28 in early trading Wednesday. The court's decision was reported after the close of trading on Tuesday.