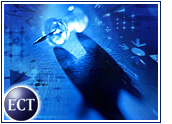 Brick-and-click retailer Office Depot (NYSE: ODP) announced Thursday that it is purchasing Officesupplies.com for an undisclosed sum.
Delray Beach, Florida-based Office Depot said the acquisition, its first in the online office supplies market, would boost its market share and help it leverage existing infrastructure.
"Looking ahead we do see the potential for other online business combinations," Office Depot chief executive officer Bruce Nelson said. "Our focus is on companies that target the business customer and are committed to fanatical customer service."
Nelson added: "Given the highly competitive online environment, we believe we can offer smaller companies big opportunities to leverage Office Depot's significant buying power and national distribution network."
Databases Disposition
The companies said that the acquisition includes Officesupplies.com's Web site, URL and customer base. The Officesupplies.com site will remain open until August 1st.
Although Officesupplies.com's customer base is included in the purchase, the companies stressed that the transfer of account information is strictly opt-in. Visitors to the Officesupplies.com site are told, "An e-mail will be sent to you providing you with the opportunity to transfer your account information to Office Depot."
Personally identifiable information is not being transferred without consumer permission, Office Depot said. However, consumers who signed up for Officesupplies.com's promotional e-mails will automatically begin receiving e-mail from Office Depot, unless they opt-out.
Wilmington, Delaware-based Officesupplies.com was formed in February 1999 and launched in November 1999 with funding from firms including AT&T Ventures and Breakthrough Commerce.
Global Reach
Office Depot's purchase of e-tailer Officesupplies.com is the first such purchase for the company, which has been expanding its online and offline presence.
In April, Office Depot agreed to purchase Sands & McDougall, an Australian office supply company. Under the terms of that agreement, Sands & McDougall's retail stores were to continue to operate under the Sands & McDougall name, with the Australian retailer taking over fulfillment responsibilities for customers of Viking, an Office Depot subsidiary, in Western Australia.
Office Depot also operates sites in France and Japan, and Viking sites in France, Germany, Italy, Japan, the Netherlands and the United Kingdom.
Taking Stock
On Wednesday, Office Depot warned that its second-quarter profits could come in a penny or two below analyst expectations of 13 cents per share.
After closing up a penny at $9.14 per share Thursday, Office Depot stock dropped 9 cents in early trading Friday to $9.05.