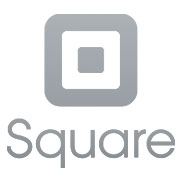 Square, a startup founded by Twitter alum Jack Dorsey, has rolled out revamped versions of its iPhone/iPad and Android apps.
The company is positioning the offering as an alternative to NFC (near field communication) technology, the next-generation standard — once it is finally settled — for mobile contactless payments.
Both Square and NFC require investment on the part of retailers and consumers (in the latter case in the form of downloading the appropriate app to the mobile device). From the consumer's perspective both technologies are easy to use.
Whether Square's approach is better, as Dorsey has implied in interviews, is difficult to say, given that the technologies are different, and the mobile payment space in general is still very much in its early days.
Square did not respond to the E-Commerce Times' request to comment for this story.
The Square Way
Square's application lets consumers check into a store via their device and then pay for whatever products they purchased through a Square account.
It does this via two new offerings: the Square Card Case, which will be offered through participating retailers, and the Square Register, an app that transforms the iPad into a point of sale device on which customers swipe a card, sign directly on the screen, and then receive a receipt via email or text.
What Square is doing is bolting on a PayPal-like/Amazon-esque concept to its original device that aspires to bring both buyers and merchants into the Square ecosystem, explained Azita Arvani of the Arvani Group.
"The merchants use the Register application to process the payment and then ask the buyer to opt in to use the Card Case application. Once both the merchant and the buyer are in the Square system, they can supposedly have an easier transaction flow which would include payments, loyalty cards, couponing and so on," she told the E-Commerce Times.
There is even what appears to be rudimentary analytics functionality, in the form of reports that provide insights into sales and inventories.
Square Register has rolled out to approximately 50 businesses located in Los Angeles, New York, St. Louis, San Francisco and Washington, D.C.
The Problem With NFC
From a 30,000-foot perspective, NFC sounds roughly the same, although more hardware is required. The smartphone, for starters, must be NFC-enabled, and few are — but many vendors have committed to incorporating the technology.
Except, that is, Apple. Reportedly Apple is uncomfortable with the idea of NFC because a standard hasn't been finalized.
With the proper equipment, an NFC transaction proceeds like this: The consumer waves the device at the NFC payment terminal and the purchase is processed. Customers usually, but not always, links their credit cards with their cellphone carrier accounts.
The bottom line, Arvani said, is that with NFC, the user experience is more streamlined.
"All the user has to do is tap their NFC-enabled phone to the NFC reader. The challenge with NFC is to get the retailers to install NFC readers."
Cosmetic Similarities
From a technological perspective, Square realistically cannot be compared to NFC, James Brehm, senior strategist and consultant with Compass Intelligence, told the E-Commerce Times.
"It really is another variation of Paypal," he said. "It is another option or choice for consumers, if they are so inclined, to make a payment."
That is not necessarily a bad thing, however, as there is no guarantee that NFC will take off, even as it is so anxiously awaited now.
"It will probably have to be forced down Apple's throat," predicted Brehm. "There is no indication that it really wants to go in this direction."
Still a Concept in the US
NFC is widely used in Europe and Asia, noted Robert Livingstone, president and founder of Ideal Cost, "but it is still more of a concept than anything else in the U. S. market," he told the E-Commerce Times.
At bottom, Livingstone said, Square is still too new to make such a bold claim. "They have not yet come close to conquering their initial desire, which was to convert a significant portion of merchants who accept payment by swiping credit cards on a reader connected to their smartphones."
Besides that, the company's system can be erratic, clunky, and restrictive, he maintained. "Many merchants are encountering problems when they process over $1,000 per month."
A Bold Vision
Still, Livingstone admires the vision Square has of building on the idea of NFC.
It wants to streamline "the transaction entirely into their system, create a POS system for inventorying, become a promotions tool for businesses, and replace the cash register," he observed. "I have to say that I very much admire Square's marketing efforts, as I see their online ads more than any other payments company."