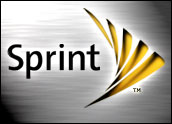 Sprint Nextel investors have received some very good news and very bad news. The good news is that the company plans to step up deployment of its Network Vision. This plan, originally described in December 2010, calls for a comprehensive, nationwide rollout of 4G LTE on its licensed spectrum.
At the same time, it is moving away from WiMax provider Clearwire, although it holds a 54 percent stake in the company. The bad news: This is going to cost.
Sprint's stock, which initially rose on the announcement that the company was making the switch, was hammered when it disclosed that it would need to raise money to complete its plans. Investors also didn't like that Sprint failed to offer guidance as to what effect an iPhone 4S subsidy would have on the company's financials.
Sprint did not respond to the E-Commerce Times' request to comment for this story.
WiMax Has Lost
Perhaps the most despondent group of all are vendors and suppliers that have betted on WiMax technology. With Sprint effectively jumping ship, the networking technology appears all but dead.
"WiMax may have been the first 4G network implementation in the U.S., but it definitely had its limitations," Scott Testa, marketing professor at Cabrini College, told the E-Commerce Times. Its reach was small, and the perception was that it wasn't as fast or as good as its competitors.
It also didn't have the support of the major carriers and vendors, Rick Rotondo, VP of marketing for xG Technology, told the E-Commerce Times.
"The standard had primarily been driven by second- and third-tier players, whereas the major mobile carriers globally were behind LTE."
One of the reasons for this was that LTE was designed in such a way as to minimize licensing fees that would have to be paid to companies like Qualcomm, and by default would keep equipment and handset/smartphone prices lower for consumers, Rotondo added.
Whatever the reasons behind its lukewarm reception, Sprint's decision is the death knell, said Testa. "WiMax has lost. It is now the Betamax of 4G networks. We are all going to be on LTE now."
Sprint was the only large carrier still supporting the WiMax standard via ClearWire, noted Rotondo. "It became clear over the course of the past year that ClearWire, Sprint and a few small carriers in emerging countries would not have the volume, and hence ecosystem, to drive the cost curve to be competitive with the overwhelming support for LTE worldwide."
Certainly, the pace at which Sprint is proceeding with its LTE networks suggests a company on a tear to move away from a has-been technology.
Sprint is now targeting the completion of its Network Vision deployment two years sooner than originally scheduled. It plans to launch a national rollout of LTE on its 1900 MHz spectrum by midyear 2012 and complete the network buildout by the end of 2013. At that point, its 4G coverage footprint should include more than 250 million people.
The company also plans to launch CDMA-LTE devices by mid-2012, with approximately 15 handsets, tablets and data cards coming to market throughout the year.
A Trip to the Capital Markets
One hitch is that Sprint does not have the capital on hand to fund such a buildout, as the company admitted to investors when it announced the rollout. It has enough capital — some US$5.3 billion — to handle debt maturities through the end of the next year. Then it will be forced to go to the capital markets to raise what is needed. For an unprofitable company, this is bound to be an expensive proposition.
Sprint has revised its capital spending to $10 billion through 2013. Earlier this year, it had projected $3 billion in spending. This hike, coupled with Sprint's opaque plans on how it will support the iPhone 4S, helped to send its stock plummeting.
"From a common shareholders' perspective, I wouldn't be too happy right now," Testa said.
The Long Term
However, Sprint's plans mean it will be well positioned for the long run, Andy Abramson, CEO of Comunicano, told the E-Commerce Times.
"I think one needs to take a wide-eyed view of what this means for Sprint," he said. "By going in the LTE direction vs. mobile WiMax, Sprint by 2013 gets to more easily play in the global roaming market."