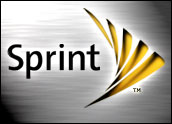 Sprint delivered third quarter earnings with a relatively nice surprise — its losses were less than expected. Any good feeling from its numbers, however, was short-lived as Sprint went on to remind shareholders that it would be seeking capital — as much as US$7 billion — to fund new handsets and a network upgrade.
The net loss for the quarter was $301 million, down from $911 million a year ago. The loss is the lowest Sprint has posted in four years.
Sprint also posted a strong 1.3 million net new wireless subscribers — and this without the lure of Apple's iPhone, which it just recently won the right to distribute.
While Sprint is looking forward to beefing up its market share with iPhone users, they will come with a cost: Each iPhone 4S costs Sprint about $600 but retails for just $200.
Long-term contracts should absorb those costs, though. The Apple deal is expected to add as much as $8 billion to Sprint's revenues, according to CFO Joe Euteneuer.
Slow Network
Soon after Sprint launched the iPhone 4S, however, complaints about slow data speeds began to roll in. Data speeds reportedly dropped by 300 to 500-kilobytes per second for the iPhone 4S and some Android phones.
Sprint has shrugged off the reports.
"The iPhone performance on the Sprint network is consistent with our expectations …," the company says in a statement provided to the E-Commerce Times by Scott Sloan, a spokesperson for Sprint. "Sprint also did bench-marking of Sprint's iPhone against competitor's iPhones and the testing showed little to no performance difference."
Sprint did acknowledge that it sees opportunities to optimize performance — but added that it is a misperception that the launch of the iPhone will increase the load on Sprint's 3G network.
"The reverse is true," it argues. "iPhone users are expected to use significantly less 3G than the typical user of a dual mode 3G/4G device. Even adjusting for more total new customers being added to the network, we believe we'll put less load on our 3G network than we would have if we did not carry the iPhone."
Down the Road a Piece
That is probably true, Azita Arvani of the Arvani Group told the E-Commerce Times.
"At the moment, their iPhone offering compares to that of Verizon's in terms of the type of network supported by the device," she explained.
The real test will come when Apple upgrades to supporting LTE, probably in iPhone 5, said Arvani. "At that point, Verizon and AT&T will both have an iPhone with true 4G/LTE capabilities. If Sprint's LTE network is not up and running by then, their iPhone will be at a disadvantage compared to iPhones from the other two carriers."
A Short and Rocky Road
That is a looming challenge for Sprint — but its short-term road will be rocky as well, Gabe Donnini, lead analyst at Chitika, told the E-Commerce Times.
"The iPhone is undoubtedly one of the most popular phones, but it is also one of the most expensive — and Sprint will have to pay quite a fee to Apple for every iPhone they sell, and that will weigh heavily on the operating incomes and margins," he pointed out.
The pressure will grow when Sprint's existing customers upgrade, predicted Donnini. "Then Sprint will find itself investing money on the hardware, but there is not a new revenue stream coming in."
Sprint's claims that the iPhone 4S is not straining the carrier's network are hard to swallow, in Donnini's view.
"iOS users have proven to be the heaviest users of the mobile Web than any other demographic," he pointed out.
That said, Sprint's new, non-binding agreement with Clearwire to help build out its planned LTE network shows foresight on the part of Sprint, Donnini said. "They are dealing with new levels of load and they know more is coming, so they have put a plan in place to deal with it."