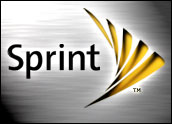 Sprint Nextel is acquiring iPCS, an affiliate that sells its branded products, in a deal that will put an end to a number of legal clashes between the two. It will also bring an additional 710,000 subscribers under the Sprint Nextel corporate umbrella.
The acquisition means that Sprint will not have to divest its iDEN network in certain iPCS territories in the Midwest — a consequence that would have resulted from one of the lawsuits brought by iPCS.
Sprint Nextel is acquiring iPCS for US$831 million, including the assumption of $405 million of net debt. Sprint expects to achieve approximately $30 million annually in synergies from the transaction, which is expected to be free cash flow accretive to Sprint in 2010.
Sprint Nextel is acquiring all of iPCS' outstanding common shares for $24 per share in cash — a 34 percent premium over iPCS' closing stock price as of October 16, 2009. Shareholders who control 9.5 percent of the outstanding common shares of iPCS have already indicated they're in favor of the merger.
The transaction, which is subject to customary regulatory approvals and other closing conditions, is expected to be finalized either late in the fourth quarter of 2009 or early 2010.
'Fine Acquisition'
Both companies are now asking for a stay of litigation, Sprint spokesperson Scott Sloat told the E-Commerce Times. Upon closing, the litigation will be resolved.
Sprint has acquired several affiliate companies since its 2005 Nextel acquisition for similar reasons –disputes over market encroachment, violations of exclusivity agreements and other competitive issues.
There are just two remaining affiliates — Scentel and Swiftel.
"We don't have current plans to buy all of our affiliates," Sloat said. "These companies will continue to provide service to the Sprint brand."
On paper, the acquisition is a good deal, with the fundamentals penciling out well, James Brehm, senior consultant and director of business development at Frost & Sullivan's information and communication technology practice, told the E-Commerce Times.
iPCS has 710,000 subscribers and 1,875 base stations, he noted. Also, its 3G network is very similar to Sprint Nextel's.
"It really is a fine acquisition for Sprint Nextel just considering those elements," remarked Brehm.
The acquisition will inarguably remove a huge thorn — that is, iPCS' legal actions — from Sprint Nextel's side, Brehm added.
"I think Sprint has wanted to do this since the first lawsuit iPCS threw out when Sprint acquired Nextel. Every time Sprint has tried to make a move, iPCS has tried to block them."
Territorial Disputes
In September, for example, iPCS filed suit in the Circuit Court of Cook County to block Sprint Nextel's planned acquisition of Virgin Mobile USA on the grounds that it would violate an agreement Sprint made not to compete against iPCS in its territories.
That argument has been the underlying theme in all of iPCS' legal claims against Sprint — some of which have been successful.
As recently as June, Sprint was planning to sell assets in several Midwestern states to comply with a ruling in another dispute.
iPCS also filed a suit last year after Sprint and Clearwire announced plans to provide wireless Internet services using their combined WiMax technology. Sprint owns 51 percent of Clearwire. iPCS later amended the complaint to claim that Sprint improperly shared with Clearwire technology that should have been shared with its affiliates.
iPCS was not the only affiliate to chafe under Sprint Nextel's growth plans. Sprint eventually acquired several other affiliates that sued before and after the Nextel deal closed.
It acquired Minnesota-based affiliate Northern PCS for $312.5 million in 2007; six deals preceded that transaction including its purchase of UbiquiTel in April 2006.