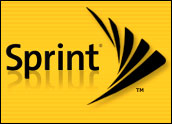 Sprint Nextel stock tumbled as the company came out with its quarterly earnings report Thursday, in which it highlighted improved customer service but also announced a higher-than-expected net loss of US$847 million as well as a loss of 101,000 postpaid subscribers.
Wall Street analysts weren't surprised to see the company, facing stiff competition in the crowded mobile marketplace, announce a net loss, but some were expecting to see a dip closer to $500 million.
Wireless contract subscriber losses were higher than expected as well, as 101,000 customers left, significantly higher than the 15,000 predicted. The company added 1.1 million total net wireless subscribers.
Stiff competition, especially from the iPhone, contributed to quarterly losses.
"Sprint is stuck between larger rivals AT&T and Verizon Wireless, and smaller up-starts such as Leap and Metro PCS. It's getting attacked from both sides. The second quarter was particularly tough since Verizon was boosted by getting the iPhone, which led Sprint to increase spending to try and retain customers. That in turn hit its profit margin," Mike Roberts, principal analyst and head of Americas for Informa told the E-Commerce Times.
The report wasn't without positives for the wireless provider. Sprint said this quarter marked its 14th consecutive quarter of improved customer care satisfaction and pointed to several awards and distinctions that praised its service.
The telecomm giant also reported its best ever postpaid churn at 1.75 percent.
The stock lost 82 cents Thursday to close at $4.34. Losses continued through mid-day Friday.
On the Heels of a Deal
The earnings report came out shortly after Sprint announced a deal with wireless wholesaler LightSquared, in which Sprint will receive $9 billion to construct and run a 4G network using bandwidth owned by the wireless venture.
Sprint trumpeted the deal, hoping to woo investors over the promise of $9 billion in cash over 11 years, but skepticism still surrounds LightSquared.
The company, owned by billionaire Phil Falcone's hedge fund, hopes to create a nationwide wireless 4G network. The project has met some major hurdles, including official complaints that the communication lines were interfering with important GPS signals. The company altered its bandwidth and approach and is awaiting further clearance from the FCC.
Still, what once seemed like an unattainable pipe dream from Lightsquared is now closer to fruition, and dates have even been moved up to 2012 for a launch.
If LightSquared can come through with its 4G promises, Sprint is wise to jump on board with the initiative. That sentiment, however, probably had little to do with Sprint's stock volatility on Thursday.
"The deal makes sense for both Sprint and LightSquared, but for investors it is too long-term and uncertain to impact today's stock price — so investors focused overwhelmingly on the 2Q11 results," said Roberts.
Merger Concerns
Another possible concern for Sprint that analysts say is still too early to think about is the pending merger between top wireless providers AT&T and T-Mobile.
The acquisition by AT&T, which is still in the discussion phase and does not yet have federal approval, is vehemently opposed by Sprint. The third-largest wireless provider says the deal would create a duopoly between the two largest carriers — Verizon and a combined AT&T/T-Mobile — that would stifle competition and service.
"Sprint is right to be concerned about AT&T's pending acquisition of T-Mobile USA because it will make AT&T stronger, which will make it even harder for Sprint to compete. Sprint's already struggling to compete with the scale and reach of AT&T and Verizon Wireless, even before AT&T gets bigger," said Roberts.
Going Forward
If Sprint can focus on growth in the next couple quarters to counter that pending competition from the merger, it could be a strong player going forward.
"It's a large telecom company that could double in value over the next couple years. We don't have many opportunities like that in this industry," Jonathan Chaplin, director of communication services in equity research for Credit-Suisse, told the E-Commerce Times.
One key to staying in the game for Sprint is strengthening its partnerships in the telecom world.
"Sprint needs strategic partners to survive, such as its deal with LightSquared, its network outsourcing arrangement with Ericsson and its partnership with Google to launch Google Voice. In short, it needs to partner with strong companies to get stronger," said Roberts.
Still, other improvements need to be made in order to retain those good standings with partners and keep the company internally strong.
"We believe management will have to demonstrate that they can grow revenues and expand margins for investors to give Sprint credit for the upside from Network Vision and Infrastructure Hosting arrangements," Chaplin said in a note regarding the earnings report.
Some suggest honing in on wireless access and capabilities to continue to see the positive growth in customer satisfaction.
"Sprint needs to sharpen its focus on the wholesale and prepaid segments and accelerate its transition from WiMax to LTE, since LTE will have more and better devices than WiMax," said Roberts.
With the correct focus, the company could continue to be a leader in the telecom field.
"There was a glimmer of good news in that Sprint increased total subscriptions by 1 million to 52 million in the quarter — last year Sprint was still losing subscriptions," said Roberts.