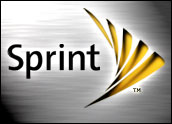 Sprint Nextel continues to shed wireless customers despite efforts to improve service and lure high-end subscribers to its network.
The number of mobile subscribers at the carrier declined to 51.9 million in the second quarter ended June 30, down 3.9 percent from the 54 million it reported during the same period in 2007, according to the company's financial statements.
Sprint Nextel's wireless business lost US$142 million on revenue of $7.7 billion during the quarter, compared with $494 million in earnings on revenue of $8.8 billion during the same period last year.
Overall, Sprint Nextel reported a $344 million loss on $9.1 billion in revenue in the quarter, compared with $19 million in earnings on $10.1 billion in revenue during the same period in 2007.
Churn Rate Stabilizes
However, the struggling carrier's wireless churn rate — or, the frequency with which subscribers change providers — stabilized at just under 2 percent in the second quarter and was in line with the carrier's reported churn rate a year ago.
The grim financial news comes after the Overland Park, Kan.-based carrier's stock showed an uptick in early July on reports that it was losing fewer customers to competitors AT&T and Verizon Wireless.
"We made progress in the quarter, but we're far from satisfied," said Sprint Nextel CEO Dan Hesse during a conference call. "We're still not in a position to deliver sustained earnings and revenue growth. I have said from the beginning that this will take time. We expect to make progress over the long term."
Sprint CEO: Target High-End Subs
The carrier's priority, Hesse said, is to maintain its current customer base while attracting high-end subscribers through the launch of rate plans like Sprint Nextel's "Simply Everything" service. It bundles voice, messaging, Internet, GPS (Global Positioning System) and a host of other services for $100 a month.
"Simply Everything encourages customers to maximize their wireless devices," Hesse said. "We really are focusing on retention and, on the acquisition side, on quality — not quantity."
Sprint Nextel has also raised its customer credit standards in an effort to avoid bringing on subscribers who can't pay their monthly service bills and thus do nothing to improve profitability over time, Hesse said.
Still Trailing
Despite the stabilization of its churn rate, Sprint still lags other carriers.
"It seems [Sprint has] made some progress in churn," said Charles Golvin, a wireless telecom analyst with Forrester Research. "That said, AT&T's was 1.6 percent and Verizon, the industry leader, was 1.1 percent. Even that marginal improvement leaves them pretty far behind the leaders."
Sprint's biggest customer loss and churn problems lie on the Nextel side of its wireless business, he pointed out. In response, Sprint has made an effort to migrate Nextel customers over to the Sprint network, with limited success.
"I think the numbers show that their success in migrating those customers to the Sprint network has been marginal," said Golvin. "For one thing, Nextel customers are extremely attached to the DirectConnect service. And it's not a trivial cost to migrate an entire work force from iDEN to Sprint. Plus, they're not inclined to believe a carrier that they feel hasn't treated them as well as they'd like. It's a tough sales proposition."
Sprint CFO: Rein in Costs
At the same time, Sprint Nextel has also introduced measures to cut costs and pay down its massive $19.5 billion in debt.
The company has closed unproductive retail outlets and decreased capital investments by 61 percent, year over year, in the second quarter, noted CFO Robert Brust.
Sprint Nextel generated $1.2 billion in cash in Q2, giving it $4.7 billion in cash and cash equivalents at the end of the quarter, according to its financial statements.
"Disciplined cost management is critical," Brust said, also via conference call.
Sprint Nextel has put measures in place to review all expenditures before they are made, he said.