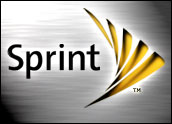 Sprint plans to launch 4G LTE high-speed services in more than 100 cities in the U.S., it said Monday. Included are major cities such as Boston, Chicago, New York, Miami and Washington, D.C., as well as small to medium-sized markets — e.g., Clarksville, Tenn.; Jacksonville, Fla.; Lawrence, Kan. The service will go live in the coming months.
The cities are part of the Sprint Network Vision project, scheduled for completion by the end of 2013. Sprint's 4G LTE footprint will then be the same size as its 3G footprint.
This is a significant announcement for Sprint; currently the carrier offers 4G LTE service only in 19 cities, including Dallas-Fort Worth, Houston, Baltimore and Atlanta.
The announcement builds on momentum Sprint began developing in this space years ago, Joe Mandacina, VP of corporate communications, told the E-Commerce Times.
Sprint was the first wireless carrier to introduce 4G on the WiMAX network in 2008, he noted, and "because of that heritage, we feel good about what we are doing regarding the competition [with AT&T and Verizon]."
Not Quite Yet
This is indeed a big deal of an announcement, said Jeff Kagan, an independent telecom analyst — but largely for Sprint and its customers.
As for the rest of the industry, he told the E-Commerce Times, it is at best shrug worthy — at least in the immediate term.
"Verizon has the biggest lead and then AT&T is coming up close. Sprint is a distant third. This expansion in 100-plus cities certainly brings it closer to both Verizon and AT&T, but not enough to catch up entirely," he said.
"Sprint still has a long way to go," Kagan continued. "The good news is, they know it is a problem and so are talking about it much more."
The better news, he added, is that within the next few years, Sprint will have caught up with AT&T and Verizon.
iPhone as Game Changer?
The next iteration of the iPhone could give Sprint an unexpected push, Kagan said. "If it is LTE, it will be of great interest to see if customers consider Sprint as an option."
If they do, it will likely be because of Sprint's unlimited data plan, he continued.
"The reason Sprint is keeping its unlimited data plan when other carriers are phasing theirs out is because it is a competitive advantage," Kagan said. "AT&T and Verizon's competitive advantage is the speed of their network. Sprint can't offer that yet, so it is hoping to attract more customers with its pricing."
Sprint has, in fact, been trumpeting its price competitiveness.
"A customer purchase decision is influenced by a number of factors, and while the existence of 4G may be one of them, there are many others as well," Mandacina said.
Sprint's unlimited data plan positions the carrier very well in the market, he asserted — especially when combined with its growing 4G LTE network.
Sprint has done well in poaching disgruntled iPhone users from AT&T and Verizon, said Mandacina, noting that more than 40 percent of its iPhone sales come from the competition, "and that would suggest there is some secret sauce the customers are seeing with Sprint. It is a function of our pricing, a dramatic improvement in customer satisfaction, and our array of devices."