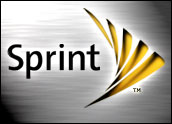 Sprint will acquire wireless spectrum and customers from U.S. Cellular in the Midwest, in a US$480 million deal to expand its services in the area, the companies announced Wednesday.
Under the agreement, Sprint will pick up segments of PCS spectrum in multiple Midwestern markets, including Chicago and St. Louis. It will receive 585,000 U.S. Cellular customers in the process, or about 10 percent of U.S. Cellular's user base.
The goal of the purchase is to better position Sprint for its ongoing national 4G LTE rollout, the company said.
"The transaction will modestly improve Sprint's overall spectrum position, with a significant improvement in Chicago and St. Louis," Jonathan Chaplin, director of communications services and equity research at Credit Suisse, told the E-Commerce Times.
The deal requires approval from the U.S. Department of Justice and the Federal Communications Commission, which Sprint estimates will occur in mid-2013. U.S. Cellular's headquarters will remain in Chicago after the transition. It will continue to operate in the rest of its territory, which includes Wisconsin, Iowa, Oregon and Maine.
Sprint and U.S. Cellular did not respond to our request for further details.
Consolidation in a Crowded Space
The deal comes as more networks move to consolidate and acquire greater spectrum to accommodate growing demand for speedy, reliable networks.
Sprint struggles against its bigger competitors because of its lack of 4G LTE spectrum to handle faster Internet services for mobile devices, said tech analyst and consultant Jeff Kagan. While the company is making moves in expanding that coverage, embarrassing blips in service and a reputation for spotty coverage aren't doing Sprint any favors.
"We know Sprint is building out its LTE network, but is far behind AT&T and Verizon," he told the E-Commerce Times. "That's why Sprint continues to offer its unlimited data plans — so it can attract customers. The choice customers have is simple. Either AT&T or Verizon for high-speed data, or Sprint Nextel for slower connections, but unlimited plans."
More to Come
Last month, the company announced that Japanese carrier SoftBank would purchase 70 percent of Sprint in a $20.1 billion deal. The deal hasn't been completed, but an loan of cash from SoftBank has helped give Sprint some breathing room on the balance sheets to pursue acquisitions and business initiatives.
That extra money played a role in this deal, which could significantly help Sprint in a strategically important Midwest market, said Chaplin. However, the company also needs to look forward and be bold enough to explore other ways of obtaining spectrum and building partnerships in a very crowded scene.
"This is a relatively small acquisition that modestly improves Sprint's overall scale and spectrum position. The real consolidation opportunities are still to come," he noted, pointing out that deals with other, smaller carriers could also prove beneficial in hitting key niche markets across the country.