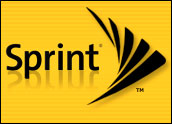 Over-the-air music downloads just got less expensive, at least for Sprint customers.
As part of a number of moves to boost its music download business, Sprint announced it will charge 99 US cents for all songs purchased from its Sprint Music Store. The price cut, slated to begin early next month, will coincide with two "Power Vision" data plans focusing on music but also including other nonmusic applications including Web browsing, photo mail and mobile e-mail.
Music downloads from the Sprint Music Store, which contains more than 1.5 million songs, currently cost $2.49. The new 99 cents price matches what Apple charges users who download songs from its iTunes Store to their computers, but it is reportedly the lowest price available for over-the-air downloads to music-enabled phones.
The new Power Vision data plans that focus on music — the Power Vision Access Pack and the Power Vision Music Pack — will be available for $15 and $20 respectively, said Sprint.
Two New Options
The Access Pack will provide 10 commercial-free radio channels, video programming, music news and information about artists, including tour dates and interviews. The Power Vision Music Pack will include everything in the Access Pack as well as an extra 40 channels of commercial-free radio from Sprint Radio and a channel from Sprint TV featuring music videos.
Sprint also said it will give its customers some freebies: up to 10 preselected songs each week for no additional charge. Provided through a partnership with independent music labels, "this unique offering allows for the discovery of new music and demonstrates how simple, quick and entertaining the Sprint Music Store is to use," Sprint said.
Its new Sprint Music Manager allows the easy transfer of songs from a PC to a Sprint mobile phone via a USB cable, according to the company. "It also enables digital music to be managed all in one place on the PC through an intuitive interface," Sprint added.
Many Music-Friendly Phones
The software for the Music Manager will be distributed on CD-ROMs included with the new UpStage phone by Samsung or via download on other Sprint "music-centric devices."
Designed to look like a phone on one side and an MP3 player on the other, the UpStage will be available in early April, said Sprint. Eight other Sprint phones are available for $99 or less when purchased with 2-year wireless service contracts, the company noted.
The Sprint Music Store carries songs from EMI Music, Sony BMG Music Entertainment, Warner Music Group and Universal Music Group as well as thousands of independent labels distributed by Groove Mobile and IODA.
Just Too Pricey
A report last year by Strategy Analytics indicated most consumers were unwilling to pay the current prices for music downloads to mobile devices, noted Paul Brown, one of the firm's researchers. The study focused on music services run by Sprint and Verizon Wireless.
"From research sessions carried out in the U.S. last year, we found that consumers were prepared to pay a price premium of up to about 35 percent on the price of music downloads from sites such as iTunes and Napster," Brown told the E-Commerce Times. "Clearly the prices that operators such as Sprint and Verizon charge were much higher than this premium, so there were indications that operators would have to reduce the price in order to generate greater demand."
A new Strategy Analytics study will report that participants rated the Napster service from Cingular to be lower than services from Helio, Sprint and Verizon Wireless, said Brown.
Brown was unwilling to venture a guess as to whether Sprint's price cut will result in a boost to its music download business, but he pointed out that he hasn't heard Cingular discussing music downloads for the forthcoming iPhone.