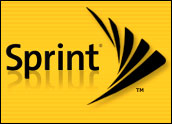 With recent news of Softbank's proposed US$20.1 billion investment hovering in the background, Sprint Nextel has reported less-than-pretty earnings for the third quarter 2012.
The carrier posted a net loss of $767 million, compared with a net loss of $301 million in the third quarter of 2011. It also lost about 459,000 contract customers for the quarter.
View Toward Profit
There were bright spots to the report, however. Sprint Nextel's wireless service revenue reached nearly $7.3 billion during the quarter, an increase of nearly 6 percent year-over-year. Wireless service revenue for the Sprint platform grew 14 percent year-over-year.
Also, the postpaid subscriber base grew for the tenth consecutive quarter, with net additions of 410,000. Sprint also recorded approximately 1.5 million iPhone sales in the third quarter — with 40 percent representing new customers. In addition, the company surpassed the 1 million milestone for LTE smartphones sold prior to the launch of iPhone 5.
"The good news is that wireless services revenue is still growing by double-digits, and Sprint will have the iPad on its network starting next month," Mike Tarsala, Chartered Market Technician at Covestor, told the E-Commerce Times. Also, "the turnaround plan is still on track at this point, and the company may start to turn a profit again in 2014."
The bad news, clearly, is that Verizon is still picking up big-time market share, largely at Sprint's expense, he said.
Customer Losses
The bare-bones financial numbers are not the full story for Sprint, however, which is too bad for the company as analysts had in fact expected worse losses, Andreas Scherer, managing partner at Salto Partners, told the E-Commerce Times.
"Earlier, Verizon had announced that it had added 1.5 million new contract subscribers. AT&T added 150,000 new contracts," he said.
Sprint's loss of 459,000 contract subscribers hurt, continued Scherer, "particularly if we take into consideration that AT&T and Verizon hiked the price of their cheapest smartphone plans. Strangely, this premium pricing strategy is not hurting Verizon and AT&T, and it is not helping Sprint either."
Waiting for Softbank
The Softbank deal will no doubt give Sprint a much needed boost by driving its LTE network upgrade faster. That should help stem the tide of customer defections.
The Sprint Network Vision project, targeted for completion by the end of 2013, calls for Sprint's 4G LTE footprint to be the same size as its 3G footprint. To push toward that goal, Sprint announced in September that it would launch 4G LTE high-speed services in more than 100 cities in the United States, with the service to go live over the coming months. It was a significant undertaking; at the time of the announcement, Sprint offered 4G LTE service in just 19 cities.
Still, it's not clear how much more quickly Softbank can push Sprint down this path, with the deal expected to close in mid-2013.
Until then, Sprint must find a way to keep up and even accelerate its momentum, Scherer warned. LTE is the next frontier in a highly competitive race for market share, and Sprint is currently losing.