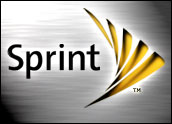 Sprint has put a date on the phase-out of its iDEN Nextel National Network: June 30, 2013. The company first said it would be shutting down the 2G network in 2010, and in the meantime has discontinued selling iDEN devices in certain channels.
Over the next several months, it will cease selling iDEN devices in all channels, Sprint said.
Now it is heading into the next phase of the shutdown with a definitive date and notices to business and government customers that the transition to Sprint Direct Connect — a service that runs on Sprint's 3G CDMA network launched last year — is beginning. The transition is part of its so-called Network Vision plan to offer next-gen network capabilities to users.
Sprint will start sending written notices about the shutdown to business and government customers on June 1. It will continue to send out notices throughout the year as the deadline gets closer. The notices will include information on the migration path it is offering to Sprint Direct Connect.
The Lure of Sprint Direct Connect
The elimination of the older network is part of Sprint's plan to create a single, seamless network, Mark Bonavia, a Sprint spokesperson, told the E-Commerce Times. "This network will give our customers a much better experience — broadened coverage footprint and next-generation service."
Indeed, since its rollout in October, Sprint Direct Connect has been beefing up its bona fides. The service, which is broadening its coverage throughout this year, has introduced four handsets for push-to-talk users, including the Kyocera DuraMax, Kyocera DuraCore, Kyocera DuraPlus and the Motorola Admiral. Sprint also just made International Direct Connect available on Sprint Direct Connect devices.
A Relief for Sprint
It will be a relief for Sprint to put its Nextel network to bed once and for all, John Jackson, an analyst with CCS Insight, told the E-Commerce Times, "if only because they need to free up the spectrum for its LTE network."
However, that transition will involve some technical wizardry, he added, because Nextel sits on a funny frequency band.
"Sprint has also been managing a number of mixed messages every quarter about its network and its plan," noted Jackson, and phasing out Nextel will mean one less message to worry about.
Saving Costs
Finally, phasing out the network will save Sprint some costs Jackson said,. "They will no longer need to invest in maintaining the network, which is the last burden Sprint needs right now."
Sprint has noted that its Network Vision plan will add net economic value to the company via reduced roaming costs, cell site reduction, backhaul efficiencies, more efficient use of capital and energy costs savings.
Hemorrhaging Nextel Users
There is another advantage to Sprint for shutting down the Nextel network, according to Jackson — in theory at least. It offers the chance to transition high-value customers to a more lucrative network.
However, in reality that does not seem to be happening, he said.
Sprint could be losing more than half of its iDEN customers, Jackson said. "Whether Sprint can bring the remaining iDEN customers onto Sprint Direct Connect is, in my mind, still very much an open question."
Sprint does not break out customer retention numbers in this manner, said Sprint spokesperson Bonavia, but Sprint is pleased by what it is seeing so far in terms of migration from iDEN to Sprint Direct Connect.