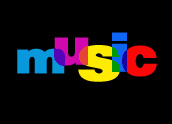 Rumblefish and APM Music are teaming up to offer an online catalog of popular music and soundtracks to consumers looking to legally add sound to personal video content such as YouTube videos, slideshows or presentations.
The partnership, announced Thursday, combines Rumblefish's experience with social media users and APM's vast online catalog of popular music.
Since its start in early 2011, about 4.8 million of Rumblefish's soundtracks have been added to YouTube videos, slideshows, presentations and games, according to the company. That number, Rumblefish said, will only grow once it can boast having APM's offerings, which include music from popular TV shows and movies such as "Avatar," "Mad Men," "30 Rock," "The Hangover," "Gossip Girl" and "Monday Night Football."
Rumblefish's offerings don't include most top-selling recording artists, but are rather more focused on minimizing the search and effort needed to find a fitting sound to a video or presentation. Users specify what kind of tone, tempo, mood or other criteria they'd like for their music, or they can choose from playlists already curated, such as holiday mixes or love songs, usually for US$1.99 per video.
"If they have content that's known and liked, and it's integrated or easily accessed by the app they're using to capture and upload, then there is some potential, possibly," Mike McGuire, vice president of media research at Gartner told the E-Commerce Times.
Social Soundtrack
With the rising use of smartphones, many of which have relatively advanced camera and video features, anyone can be an amateur videographer, and the videos produced are starting to resemble more professional-looking content. Rumblefish believes adding high-quality sound — legally — adds the finishing touch to a homemade video.
"There are hundreds of millions of people uploading and sharing videos, and if someone were to send you a silent video or soundtrack, it's not the same. We're giving it that emotional layer which allows people to make it so much more engaging," Paul Anthony, founder and CEO of Rumblefish, told the E-Commerce Times.
Anthony likened it to the popular iPhone app Instagram, which adds a filter to a photo to make it look more like a professional photo taken with film than one snapped with a phone.
"An image filter is kind of a parallel to what a soundtrack can be to a video. You're taking it to the next level by adding something that is creative and makes the image or video inherently more interesting," said Anthony.
Legal Alternative
It's not a novel idea to add sound to videos, of course, and users have been doing so for years. However, they often do so using copyrighted music without first procuring permission from the rights holder. There's very little legal risk with that if the video is shown only to friends and family. However, when videos containing unlicensed content are posted on YouTube, Facebook or other popular sharing sites, the poster runs the risk of legal trouble.
Rumblefish says many users turn to its site after receiving cease-and-desist letters or other legal action against them from content providers.
"You can illegally download songs and stream music, but we provide an alternative to that. Social media sites are putting in place a lot of controls for that type of thing. People turn to us because for $1.99 you get the insurance that your video is never going to get blocked or taken down," said Anthony.
A slap on the wrist from a rights owner could take days or even months, though, which amounts to aeons in the life of a viral video. For users unafraid of some legal trouble, Rumblefish says its offerings still provide an easier way of searching and cultivating soundtracks.
"Nobody has time to do anything anymore, so when you go to our store, you can find curated soundtracks that our editorial team has specially prepared, such as a Halloween playlist, wedding songs or a recent Steve Jobs memorial track. It's easy and an efficient way to find something spot on," said Anthony.