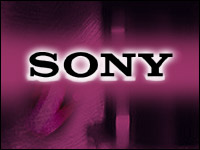 Sony Entertainment has reached a settlement with George Hotz, aka "GeoHot," the hacker who jailbroke Sony's PlayStation 3 gaming console. The settlement was reached on March 31, according to a Sony blog post. The terms were not fully disclosed, but Hotz has apparently agreed to a permanent injunction.
This is hardly the end of the matter, though — at least not if the hacktivist group Anonymous has anything to say about it.
No Truce
The group, simply put, is at war with Sony over its suits against Hotz and other hackers. Most recently, Anonymous launched several denial of service attacks against Sony's websites, including the PlayStation site. For the most part, the attacks were successful — the PlayStation site was down for most of Monday — but the group is now moving on to new targets.
It is calling for a 24-hour, in-store boycott of Sony retail stores on April 16 via the group's Facebook page. The reason for the change in tactics may well have been the complaints about the attacks, which ultimately hurt gamers as much as, if not more than, Sony, Anonymous recognized.
Their demands, which they have detailed in YouTube posts, include allowing PlayStation owners to be able to modify their consoles and share content online — in essence to be able to legally jailbreak the consoles — as well as having Sony cease its legal actions against PlayStation hackers.
To hear Anonymous describe it, their demands are on par with the constitutional right to life, liberty and the pursuit of happiness:
"Their [Sony] propaganda regarding jailbreaking implies that it encourages piracy and thereby makes people lose their jobs, whereas jailbreaking actually just means you are making YOUR device do what it should do. Imagine if Microsoft forced you to use Internet Explorer instead of Firefox or Chrome. Imagine if they denied users from using any other web browser than their own."
Given the level of rhetoric, it is unlikely any settlement with Hotz will be the end of the matter for Anonymous.
Not One to Flinch
Sony has the law on its side, Christopher M. Collins, a partner with Vanderpool, Frostick & Nishanian, told the E-Commerce Times. Even if its legal position were ambivalent, though, Sony would not be one to flinch from a legal fight over perceived violations of its intellectual property.
In the case it just settled, the company accused Hotz of posting online information about the security system in the PlayStation 3 videogame console and software that Sony said could be used to circumvent the console's security system. Hotz has denied any wrongdoing on his part.
For once, with this particular set of issues, Sony likely has public opinion — such as it is on this particular issue — on its side, said Collins.
"I think most non-gamers, if they have been following this issue at all, appreciate Sony's position. You cannot walk into a Home Depot, for example, and take out something without paying for it," he said. "People see this as the same thing. If you don't like Sony's rules, their thinking goes, then don't buy the products."