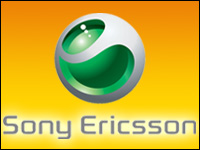 Bert Nordberg, a 14-year veteran of telecom system provider Ericsson, has been named president of Sony Ericsson, the firm's joint cellphone venture with the Japanese consumer electronics giant. He'll be succeeding Hideki "Dick" Komiyama, a Sony executive who has led Sony Ericsson since 2007 and is now headed for retirement.
Nordberg will be co-president of Sony Ericsson — a new position for the firm — beginning Sept. 1 and will assume full responsibility on Oct. 15.
In another executive reshuffle, Sony Ericsson has also tapped Sir Howard Stringer, Sony's chairman and chief executive, to take over the chairmanship of the Sony Ericsson board. The role is currently held by Carl-Hendric Svanberg, the Ericsson chief executive, who is in line to become chairman of BP in the United Kingdom.
Although prompted by outside circumstance — Komiyama's retirement — the moves may be necessary for the venture to right itself in the face of sharply declining revenues.
Dwindling Commitment?
Sony Ericsson, now in its eighth year, has lost at least US$1 billion in the past 12 months. There have also been questions about the companies' — particularly Ericsson's — commitment to the endeavor because of their own recent struggles with market forces and falling cash balances, Ronald Gruia, principal analyst and program leader of Frost & Sullivan's emerging telecoms and ICT practice, told the E-Commerce Times.
"A lot of people have been speculating that the entity would require funding as early as next year from either parent — and it was thought that that crisis would be the catalyst for change," he said.
"But with Stringer taking over as chairman and Nordberg as president is also a good sign of continued commitment from both parents," he added.
Pushing New Product Line
On Nordberg's immediate to-do list is visit the company's global sites and meet all of the principals, Aldo Liguori, head of global communications for Sony Ericsson, told the E-Commerce Times. "He plans to do that for the first 100 days," he said.
His longer-term agenda includes continuing Komiyama's strategies to reduce operating expenses and realign its global resources, including R&D activities, Liguori continued.
Perhaps of greatest interest to consumers, though, will be Nordberg's plans for the company's development and support of its mid-range and high-end mobile handsets.
Here, too, he will be following to a large extent a development roadmap laid out by his predecessor.
"About a year ago, we made some harsh decisions about reducing the product portfolio by about 20 percent," Liguori said. "The objective is to sell fewer products but more of each one and to focus on strong product differentiation among the ones we kept."
It was not just a matter of costs — earlier strategies of maintaining several products with little variation was too confusing for both operators and consumers, he said.
In the past, Sony Ericsson might introduce anywhere between 30 to 45 new phones per year. Now that number is closer 20 to 30. "Our aim is to leverage our skill and technology in music, imaging, social networking, Internet applications, content and services," Liguori said.
Sony Ericsson has also announced it is working on a phone based on the Android platform, but Liguori declined to say whether it will be part of next year's roll-out.
Sharpening Competition
A sharper focus on its smartphones will be key if the venture wants to remain afloat, Gruia said.
"Sony Ericsson is facing strong headwinds, which is another reason why Nordberg is a good pick — he was one of the key players that transformed Ericsson in 2003," he said.
Competition in the mid-level and high-end smartphone space has never been tighter, Gruia noted. "That is the segment that Sony Ericsson needs to fix, especially in the mid range where companies like LG are gaining market share." Nokia and Motorola are sharpening their competitive focus on this segment as well, he also noted.