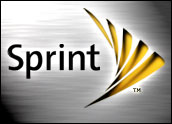 Sprint Nextel and Ericsson startled the telco world with the announcement that Ericsson would take over managing the day-to-day operations of Sprint's CDMA, iDEN and wireline networks. "Network Advantage," as they've termed the seven-year outsourcing deal, is valued between US$4.5 billion and $5 billion. It includes an option for renewal.
Under the agreement, 6,000 Sprint workers will be moving to Ericsson Services, a wholly owned Ericsson subsidiary based in Overland Park, Kan. After the initial startup costs are defrayed, the telecom equipment vendor expects the deal to be profitable.
There will be no workforce reductions under the agreement, according to Sprint.
The arrangement — the first of its kind between major players in the telecom industry — offers the usual advantages that accompany outsourcing.
Sprint, which has been struggling to effectively compete with AT&T and Verizon, can focus on next-gen products and services. Ericsson, for its part, will inherit a huge new customer base and expand its footprint in the U.S. market, taking over Sprint's multivendor inventory of spare parts and transmission equipment.
Sprint did not return a call to the E-Commerce Times in time for publication.
Smart Move
Outsourcing a network on the large scale this deal calls for means heading into uncharted waters, said Ryan Reith, a telco analyst with IDC.
Taking a step of this size "shows that Sprint is willing to invest for the long term," Reith told the E-Commerce Times. "They are promoting this almost as they would a new product — calling it 'Network Advantage,' for instance."
Selecting Ericsson — which apparently won out over other vendors also interested in the contract — was a smart move as well, Reith continued. "Obviously, Ericsson is top among global companies and the best brand name out there when it comes to network infrastructure."
Freed of its network maintenance operations, Sprint can focus on rolling out its WiMax network, Reith said.
Sprint's Xohm division launched its branded WiMax in Baltimore in the fall of 2008; plans call for the company to roll out WiMax service nationwide, starting with Portland, Ore., and Atlanta this summer. Other cities will include Philadelphia; Las Vegas; Chicago; Charlotte, N.C.; Dallas/Ft. Worth; Honolulu; and Seattle. In 2010, the service will roll out in New York; Boston; Washington, D.C.; Houston; and the San Francisco Bay Area.
Potential Pitfalls
There are risks to Sprint with this deal, despite the clear advantages it offers, Jonathan Kramer, principal with Kramer Telecom Law Firm, told the E-Commerce Times.
"Sprint better hope Ericsson does a good job, because it is Sprint's license on the line if it doesn't," Kramer said. "Sprint is still on the hook for FCC violations, if any, and license compliance issues."
There is also the issue of who will be responsible for customer relationships, he added.
In a conference call held Thursday discussing the arrangement, Steve Elfman, Sprint's president of network operations and wholesale, said that Sprint would still be in charge of the strategic plans and investments for the network and would keep its customer service operations.
If network quality deteriorates, customers will blame Sprint, Kramer pointed out.
Sprint may also find itself the object of additional regulatory scrutiny because of the deal, he said. "There is no proven outsourcing model in the telco industry, so I think it is safe to assume that the FCC will be looking closely at this arrangement — if not the deal, then its execution and aftermath."