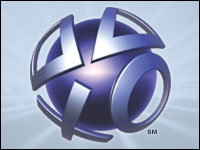 Sony has changed the rules of engagement — or rather, terms of service — for users of its PlayStation Network.
In the new agreement, users opt to give away their right to join a class action lawsuit against Sony. In addition, the agreement contains a binding individual arbitration clause.
Users who want to play on the network have to click to "agree" to the user agreement. However, they can still opt out by sending a written notification to Sony's headquarters within 30 days.
Sony did not respond to the E-Commerce Times' request to comment for this story.
Downed System, Millions in Damages
One can guess Sony's motivation for the new agreement. Earlier this year, its network and online store were taken down by multiple security breaches. The damages have been estimated at US$171 million, but that number is likely to increase as litigation, lost customers and other repercussions are quantified.
However, there is another factor at play that is just as likely to have prompted Sony to make this move: In April, the Supreme Court ruled in AT&T Mobility v. Concepcion that consumers can be bound by an arbitration clause in a cellphone deal or other such contract. This ruling would pre-empt any state laws permitting class action lawsuits in such circumstances.
"We are going to see a lot more of these agreements rolled out that put more restrictions on the consumer," predicted Marc Williams, a partner with Nelson Mullins Riley & Scarborough, who does a lot of class action work.
Some will require arbitration and some won't, he told the E-Commerce Times. "Not every company is convinced that arbitration is in their best interest."
The AT&T case gives companies more flexibility, he explained. However, it does require fairness in company dealings with consumers.
"Reading the decision, it is clear that even if a company deprives customers of their collective right to sue, they still must be provided with a fair way to have their dispute heard," Williams said.
'A Fair Agreement'
The terms of Sony's agreement are fair, attorney Kevin McGinty, a member of Mintz Levin, told the E-Commerce Times. "The Supreme Court has confirmed these agreements are legal, and no one is being forced to agree — they have the opportunity to opt out."
The agreement requires the customer to try to work out the dispute before either side must incur attorney fees, he noted. However, the agreement also awards attorney's fees to a customer who prevails, which is not always the case.
"All in all," McGinty reiterated, "I think this is quite reasonable."