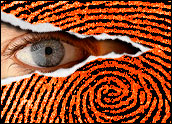 Social media giants are teaming up with nonprofit website StopBadware to create the Ads Integrity Alliance, which will counter so-called bad ads and work to create trust within the online advertising industry.
Facebook, Google, Twitter, AOL and the Interactive Advertising Bureau (IAB) announced Thursday that the partnership formed with StopBadware will collectively fight malware advertising that leads Internet users to scams, counterfeit goods and malware. The alliance will work to combat nefarious ads by recommending policy initiatives and best practices to policymakers and law enforcement and serving as a platform for spreading word about malware.
StopBadware began as project at the Berkman Center for Internet & Society at Harvard University. In 2010, it spun off as a nonprofit organization with industry partners such as Google, Mozilla and Verizon to combat malware and scammers.
Google and Facebook also expressed confidence in the new partnership.
"At Facebook, we strive to create a trusted environment for our users and advertisers," Fred Wolens, Facebook Policy Communications, told the E-Commerce Times. "By joining the Ads Integrity Alliance we hope we can do even more to protect everyone who uses the Internet."
Strength in Numbers
The growing threat of cyberattacks and online scams spread through nefarious ads are a real threat to the world's leading websites, since ads are their primary source of revenue, Ernest Barbaric, a social media strategist, told the E-Commerce Times.
"Bad ads — leading to scams, malicious or untrustworthy websites — actually lower the possibility of online ads, in general, being clicked," he said. "And this has a direct impact on the bottom line for all of these companies. So the true reason this is being done is to protect revenue and keep people clicking on ads."
But it's not a problem that can be tackled alone, according to StopBadware. Google alone disabled more than 130 million ads and 800,000 advertisers that violated its policies, according to Eric Davis, the company's global public policy manger. Collectively, he said, the group can have more success in eliminating those ads.
"Each company involved in the Alliance has done a lot of work fighting bad ads and has learned valuable lessons," Maxim Weinstein, executive director of StopBadware, told the E-Commerce Times. "By sharing these lessons with each other and with the industry at large, the alliance will perpetuate policies and practices that are most effective in protecting users."
The alliance will be especially strong with the top talent in the tech industry working together rather than competing, especially when they're working against a threat as strong as spammers, said Nipa Shah, president of Krave Ten.
"Those guys there have geniuses on their teams and when you put all those geniuses together, you can't but wait to see what they'll cook up against the spammers," she told the E-Commerce Times. "The loss of private information, revenue, etc., is a significant threat, so this is the best way for them to get started."
Any Success?
But even with everyone on board, eradicating such a tangled web of malware will be a daunting task, said Shah.
"Unfortunately, the spammers have taken over the Internet and especially the social media sites, so getting ahead of them to come up with a preventative strategy may be extremely difficult, if not impossible," she said.
Even a coordinated team of top talent can't always keep up at hacker pace, either, said Barbaric. In the case of malware, though, he said Google and the other social media giants will pull out all the stops to make sure this alliance can make a significant dent in spam.
"Scammers and hackers always tend to find a way around obstacles, regardless of technology," said Barbaric. "This kind of an initiative will have an impact somewhere, whether it will be the onus of users to prove they are not scammers and have to go through a number of verification steps — or Google and the gang will take the hit and increase spending on new technology and manpower to make this happen. Someone has to pay."