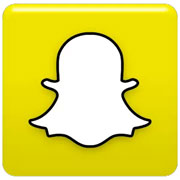 Attorneys for Snapchat executives Evan Spiegel and Robert Murphy have applied to the California court for a restraining order and order to show cause against cofounder Reggie Brown, who is currently in litigation with the company over his ouster.
The restraining order would keep Brown from publicizing confidential details about the ongoing case, in which he alleges he was unfairly removed from the company he cofounded.
The order stems from leaked videos published in Business Insider last month that came from a deposition in the case and that Snapchat had designated as classified under a protective order previously entered by the Superior Court of Los Angeles.
The videos are telling albeit short and one-sided: In one, CEO Spiegel is asked who came up with the idea for disappearing photos, and he credits Brown.
According to the restraining order application, Brown said he had a right to make the disclosure because Snapchat had waived its rights under the protective order; Snapchat attorneys argue this notion is false.
Neither Snapchat nor Brown's attorney of record, Lee Tran Liang & Wang, responded to our request to comment for this story.
A Protective Order Is for Protection
On the surface, all Snapchat is asking the court to do is uphold what is a basic tool in many litigation procedures: the protective order.
Lawsuits often have protective orders put in place to prevent the disclosure of certain types of confidential information to the public, said Aaron Liskin of Kinsella Weitzman Iser Kump & Aldisert.
The parties to litigation sign on and agree that certain types of information — usually labeled confidential — will not be disclosed publicly.
"Snapchat is seeking order from the court preventing Brown and his attorney from making any more disclosures of materials that have been labeled confidential," Liskin told the E-Commerce Times.
Indeed, that is the crux of Snapchat's argument in the restraining order application: It has submitted a great deal of competitive and sensitive information that should remain out of public view. With Brown believing he can speak freely — according to the application's description of the situation — Snapchat is forced to seek relief from the court.
The Benefits of Being the Underdog
That, at least, is one way to view the court procedure, and to give Snapchat its due, it is a compelling argument.
Equally compelling, though, is the alternative view of this fight: that the restraining order is a back-door way to stifle Brown's freedom of speech rights.
For instance, while the leaked videos are now out in the public domain, it could be argued that Snapchat wants to preemptively muzzle Brown even if he doesn't use materials from the deposition. The restraining order also noted that the plaintiff "has apparently scheduled imminent 'exclusive' interviews with additional media outlets to discuss this case."
"Snapchat must be concerned that Brown and/or his attorneys have access to information that will be harmful to Snapchat's image if shared with the press," Liskin said.
This view — when the case is, rightly or wrongly, cast as a freedom of speech issue — is not a favorable narrative for Snapchat.
After all, if most people did accept Snapchat's version and saw Brown as a violator of a protective order, what would be the reaction? A collective yawn at best; a scramble to Wikipedia to look up "protective order" at worst.
On the other hand, pitting Brown against a company that is seeking to squash his freedom of speech rights? Now that narrative has legs, and you don't even have to be familiar with Snapchat for it to resonate.
'A Major PR Black Eye'
"The restraining order by Snapchat against Reggie Brown to prevent him from telling his story of his recent ouster is a major PR black eye for the company," David Johnson, CEO of Strategic Vision, told the E-Commerce Times.
It also highlights other issues that Snapchat would rather not see the public wondering about, Johnson continued, such as whether the company was in the wrong in its ouster of Brown and is now attempting to hide it.
Then, too, there's the question of Snapchat's origins, which have never been fully explained. Could that be part of the reason for the restraining order: what he knows and what his true involvement in the company's founding was?
With so many possibilities up in the air, Johnson concluded, "it sends to investors and consumers the narrative of a company in chaos and turmoil that is attempting to hide and suppress something damaging."