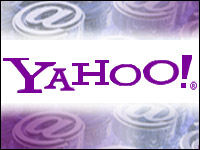 Ever since Microsoft made an unsolicited takeover bid for Yahoo — a US$44.6 billion proposition — Yahoo has been beset with distractions, which the company readily acknowledged in making its annual report.
The loss of key employees and the exodus of advertisers from its platform have been among the top distractions at Sunnyvale. Now, there's one more: Seven disgruntled shareholders have filed lawsuits against the company for bungling the Microsoft offer. Yahoo has maintained that Redmond's $31 per share bid undervalued its worth.
Seven Disgruntled Shareholders
In a report filed last week with the U.S. Securities and Exchange Commission, Yahoo stated that four suits were filed in California and three in Delaware by pension funds that own Yahoo stock. The thrust of most of the suits is that Yahoo's board of directors breached its duty because it didn't try to negotiate a better deal with Microsoft.
In one of the complaints, two investment funds argue that in rejecting Redmond's bid, Yahoo's board lost sight of what was good for shareholder value and took "improper defensive measures" in negotiating with other firms that were not suitable for the company's business.
Fiduciary Duty
Directors' obligations to a company are very clear cut under Delaware law, Scott Towers, a partner at Ballard Spahr Andrews & Ingersoll told the E-Commerce Times.
"So long as a director has fulfilled his or her duties to the company under law, it can say no to an offer," he commented. "A board is not obligated to negotiate with a bidder or sell just because a premium price has been offered, if it would not be in the best interests of the shareholders and corporation."
Strategic Posturing?
The lawsuits are sure to add pressure to Yahoo as it considers its next strategic move. Microsoft has expressed confidence that Yahoo will eventually come around. Jean-Philippe Courtois, a senior vice president for Microsoft, told reporters that "we continue to have a very close dialogue with Yahoo's shareholders [and] Yahoo's management."
One possible strategy Microsoft might try is to nominate its own executives to the board as a major shareholder in the company. The next election will be held in March.
Whether or not the board members privately expect the acquisition to proceed, of course, is not known. Still, if Yahoo's publicly stated reluctance was meant to squeeze a better price out of Microsoft, the shareholder suits are sure to further complicate what is already a delicate business maneuver.