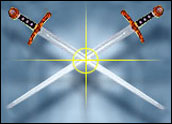 The patent trial pitting Apple against Samsung is into its second week, and the accusations of patent infringement, design prototype leaks and heated examinations don't show signs of stopping.
The fight's U.S. front is being played out in a San Jose, Calif., courtroom this month. Apple alleges that Samsung copied the design and some features of its iPad and iPhone, while Samsung accuses Apple of infringing on critical wireless technology patents.
Big Courtroom Reveals
Both sides have called design experts to the stand to laboriously point out tiny differences and similarities in the companies' smartphones and tablets in their quest to prove or disprove one copied from the other.
The electronics went to trial despite the risk of key design secrets and prototypes leaking to the outside world. Already, court documents have emerged containing design ideas that the general public hasn't seen in any Apple or Samsung gadget.
Some of the biggest reveals include a prototype for a kickstand design on a tablet that would keep it propped, Apple's consideration of a curved iPhone, a yet-to-be-released tablet from Samsung with a high-res display, and an e-mail that suggests late Apple cofounder and CEO Steve Jobs was warm to the idea of a 7-inch tablet, despite his public statements to the contrary.
One Apple industrial designer who took the stand also described early iPhone conversations that took place between over a dozen designers at a kitchen table, opening a window into the previously very secretive Apple design process.
The reveals likely didn't sit well with either of the companies, but that is just one of the costs of bringing a case to trial, said Erich Spangenberg, chairman of IP Navigation Group.
"Apple is probably one of the most secretive companies on the planet," he told MacNewWorld. "But they're all smart people, and they had to know that it was going to come out. They're probably not happy about this, but they had to know this was going to trial and they were smart enough to figure out there was going to be a bunch of secrets that were going to get out there."
High-Stakes Hijinks
The behavior of certain attorneys involved in the case has also draw attention.
Last week, a member of Samsung's legal team leaked information to the press that Judge Lucy Koh had already barred from the case. The move wasn't technically illegal, although angering the judge is a baffling tactic, said Steven J. Henry, IP attorney at Wolf Greenfield.
"It is understandable the judge would be livid," he told the E-Commerce Times. "I would not call such a move a common occurrence as it would be common sense that angering the judge would both be predictable and a potentially very bad move. That is not to say that lawyers haven't been known to try to put external pressure on a judge. It is a high-stakes risk, if planned."
That high-stakes, high-profile status of the case can make the counsel swing with more reckless abandon, said Spangenberg.
"You're dealing with a slightly different situation here than most patent cases," he said. "This is a worldwide fight, with incredibly high stakes, and judgement and decorum can suffer in this environment. It's what I would expect, even though at the end of the day the trial should be about infringement, the validity of the patents and not these sideshow circuses. Judge Koh is doing a great job of trying to keep those out."
Too Early to Call
Despite the commotion in the courtroom, it's too soon to tell which company is going to come out of the trial with a favorable ruling, said Spangenberg. While the media coverage, bitter cross-examinations and attorney actions may make it difficult for jurors to focus on the issues at stake, he noted, they usually take their job very seriously.
"Everyone wants to say why Samsung is losing or how Apple is tanking, but when you're sitting in that courtroom, it's different," he said. "Juries tend to stay focused, and I'm sure the judge is reminding them that this is a case about patents and infringement. When Apple and Samsung perform in some of these antics, such as allegations about spending $1 billion just on marketing, they're actually running the risk of alienating a jury. That can be dangerous, and it also makes it tough to see who is going to come out on top with this."