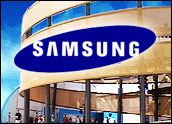 Samsung ranked as the top smartphone in the U.S. for the three-month average period ending in June, claiming 25.6 percent of mobile subscribers, according to the comScore MobiLens service. LG followed, with its 18.8 percent share.
Apple ranked third in the OEM market, claiming 15.4 percent of mobile subscribers. Next came Motorola with 11.7 percent and HTC with 6.4 percent.
comScore's findings are in sync with those of Juniper Research, which recently heralded Samsung as the No. 1 provider in the world. Samsung shipped 52.1 million smartphones in Q2, it estimated — a little more than double the number shipped by Apple, an estimated 26 million.
Samsung also doubled its lead over Apple quarter-on-quarter, Juniper said, with its flagship Galaxy S3 driving sales.
'A Lot of Bunk'
So, do these figures relegate Apple to the category of niche vendor, offering products mostly likely to appeal only to geeks with large paychecks?
Not hardly, Rob Walch, host of Today in iOS, told the E-Commerce Times.
"None of the reports mean much," he maintained, "and in fact, I would go so far as to say they are a lot of bunk."
None of the vendors except Apple break out numbers, he pointed out.
"How comScore and Juniper come to these conclusions is beyond me," said Walch. "I realize they talk to people and so on, but there is simply no way to definitively know the truth."
Some vendors might provide data on how many phones they put into the channel, he acknowledged — but even that is insufficient to judge accurately how many actual sales occurred.
"That is where the rubber meets the road," said Walch — "number of actual sales."
Smartphone Adoption Accelerates
comScore's report also indicated less controversial trends. For instance, more than 110 million people in the U.S. owned smartphones during the three months ending in June, it found, representing a 4 percent increase versus March.
It has become clear that the trend is toward smartphone ownership and away from feature phones.
Another finding was that Google's Android ranked as the top smartphone platform, with 51.6 percent market share (up 0.6 percentage points).
Apple's share increased 1.7 percentage points to 32.4 percent.
RIM ranked third with 10.7 percent share, followed by Microsoft at 3.8 percent and Symbian at 0.9 percent.
Another trend the comScore study confirmed was that texting appears to be stabilizing after a massive period of growth over the past decade.
In June, 75 percent of U.S. mobile subscribers used text messaging on their mobile device — up only 0.7 percentage points, comScore found.
comScore did not respond to our request for further details.