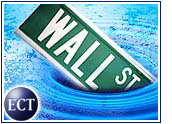 Several publicly traded dot-coms, including Buy.com (Nasdaq: BUYX) and Webvan (Nasdaq: WBVN), will lose spots on the Russell 3000 stock index later this week, diminishing their profile among key investors and possibly hampering their ability to raise additional capital.
The Russell index will undergo its annual reorganization Friday. According to the investment company that gives the index its name, all stocks trading below US$1 on May 31st will be automatically excluded from the list.
In addition to Webvan and Buy.com, content firms such as Ask Jeeves (Nasdaq: ASKJ) are likely to be dropped, based on Russell's ranking criteria.
Other dot-coms are likely to be purged from the list because their market caps have fallen below the range preferred for the index, which measures the 3,000 largest U.S. public companies.
Several e-commerce firms continue to have solid footholds on the index, including Amazon.com (Nasdaq: AMZN), Priceline (Nasdaq: PCLN) and eBay (Nasdaq: EBAY).
Numbers Shrinking
According to Russell, more than $180 billion is invested in funds that rely on Russell's U.S. indexes as investment models. When the Russell 3000 was updated last year, 624 companies were added and 348 companies deleted.
While the immediate and direct impact on the companies being dropped this year is difficult to gauge, the Russell indexes are an important investment tool because scores of brokerages sell index and mutual funds based on the Russell rankings. Even so, the index has little effect on the general public's perception of e-commerce companies.
"I don't think the vast majority of the public knows or cares which companies are in the Russell indexes, so it won't make much difference there," Morningstar.com e-commerce analyst David Kathman told the E-Commerce Times.
Institutional Hit
On the other hand, professional money managers do watch the index closely. Whether any will be moved to change their positions on the e-commerce stocks still on the list is an open-ended question.
"Fund managers and other institutional investors would be aware of this, but most of them have long since abandoned these stocks anyway," Kathman said.
In fact, the stock analyst said, just 11 funds still own Webvan stock, accounting fora "negligible amount of its outstanding stock." Only 12 funds continue to hold shares of Buy.com, making up less than half a percent of the total Buy.com shares in circulation.
Cash Needed
Both Webvan and Buy.com are expected to seek additional working capital in the coming months to keep themselves afloat until they begin to generate profits.
Webvan, for instance, has made it known that it needs to raise $25 million to continue operations past the end of this year.
The Foster City, California-based Internet grocer also has laid out preliminary plans to pump up its stock price and retain its Nasdaq listing, including a 1-for-25 reverse stock split designed to lift its per-share price over $1.
Buy.com has also been trying to trim costs as a way of avoiding the need to raise cash before tallying profits. Buy.com slashed its workforce in half in February, part of an attempt to conserve $70 million a year.