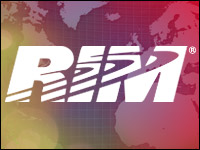 Goldman Sachs has given Research In Motion a thumbs up — relatively speaking — telling investors on Thursday that there was a "30 percent chance" the company's long-awaited BlackBerry 10 smartphones would be a success. The investment bank upgraded the stock from "neutral" to "buy." It also lifted the 12-month price target from US$9 to $16. RIM's stock jumped 6 percent in response.
However, Goldman Sachs' analysis doesn't quite augur a turnaround for RIM. For the most part, the mobile phone community has deemed its efforts to retake its former market share too little, too late. Morgan Stanley, for example, has urged stockholders to sell RIM shares for that reason.
RIM's stock price lift was more a reaction to the absence of bad news, said Barry Randall, who runs the Crabtree Technology model on Covestor.
"Until late Summer 2012, the persistent delays in the release of BB10 had provided a steady negative story line for RIMM and its products," he told the E-Commerce Times.
Conflicting Visions
What are investors — not to mention companies looking to outfit their firms with mobile devices — to make of these conflicting visions of RIM's future?
Goldman is making a call on RIM stock, suggested Randall, while Morgan is making a call on the company as a whole.
"Goldman's report uses terms like "positive risk/reward" and "30 percent chance of success" in its argument to justify not only the 50 percent rise in RIM shares in the last month, but also raising its price target to $16 — well above today's price in the mid $11 range," he explained.
"This is a classic case of an investment bank trying to have it both ways: They don't even give the company better odds of survival than a coin flip — yet at the same time are encouraging clients to invest for a possible 40 percent upside in the stock."
Goldman Sachs is spinning facts hard to make their case, said Randall. "They describe the new BlackBerry 10 operating system as having broad-based carrier support, but this is specious reasoning. All the major wireless telecom carriers want credible alternatives to Apple and Android, so as to reduce the bargaining power of those platforms' supporters."
Goldman also justifies its position by pointing out that RIM's forthcoming sales will be boosted by refilling the now-empty sales and distribution channels with product, he continued. "This is not only a one-time phenomenon, but only highlights how low RIM's market share has fallen."
A Middle Ground?
Must the hope held out by the Goldman report be completely discounted? Not necessarily — but RIM has a steep hill to climb.
"There could be room for a third mobile platform at a lower price point, but first RIM needs to win back the hearts and minds of the consumer," said Andreas Scherer, managing partner with Salto Partners.
Then, they have to convince mobile carriers to aggressively push [RIM's] devices," he told the E-Commerce Times. "Those are two major preconditions for success."
Much will also depend on the functionality of BB10 in and out of the enterprise, Dave Rennyson, president of Angel, told the E-Commerce Times.
"If RIM wants to maintain consistent momentum, it will need to provide a mobile experience that trumps existing options and fits its customers' professional and personal mobile needs," he said.
Success in the mobile arena is no longer about device specifications — which is unfortunate for RIM, as early indications suggest BB10 will have an impressive lineup of features, said Azita Arvani of the Arvani Group.
RIM is facing challenging headwinds, she told the E-Commerce Times.
"For one, the release date misses the holiday shopping season. Second, RIM has lost a lot of loyal followers, including some government agencies," Arvani pointed out. "Third, the number of applications running on this platform will still be dwarfed by what Android and iOS platforms offer."