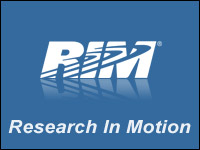 Is the tablet market so saturated that Research In Motion has thrown in the towel? The company has halted production of its PlayBook and will not pursue any other tablet projects, according to a research note from Collins Stewart Hawkpoint analyst John Vinh. RIM, for its part, staunchly denies the claim.
"RIM doesn't typically comment on rumors, but any suggestion that the BlackBerry PlayBook is being discontinued is pure fiction. RIM remains highly committed to the tablet market," the company said in a statement provided to the E-Commerce Times by spokesperson Marisa Conway.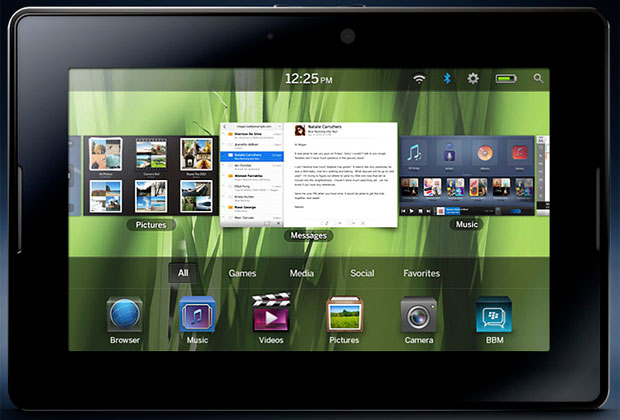 BlackBerry PlayBook
Vinh didn't respond to the E-Commerce Times' request for comment. However, the publicly reported parts of his research note seem fairly specific. Citing anonymous sources at RIM's manufacturing partner Quanta, he said that the company has laid off a "significant number of production workers" from the factory that produces the PlayBook.
RIM has canceled development of further tablet projects, Vinh also said.
This report follows rumors earlier this week that Carl Icahn may have acquired a stake in RIM. Icahn's signature investment style is to buy his way onto the corporate boards of struggling companies and then act quickly to maximize shareholder value, either by selling the company outright or divesting key assets.
Then again, this report also follows another rumor — that Apple has scaled back its parts orders for the iPad. Theories on why Apple may have done that range from the dramatic (Apple fears the entrance of the Amazon Kindle Fire and is scaling back) to the routine (Apple is just shifting production to Brazil).
The point is that even if RIM has quit production at one supply site it doesn't necessarily foretell what its plans are for the product in question — assuming of course, that the report is accurate.
RIM's Troubles
Still, RIM is no Apple these days — as Icahn's possible appearance on the scene indicates. Its revenues are slipping and its products don't seem to hit the mark with its customers anymore, who are increasingly choosing Android or iOS alternatives.
The PlayBook is a case in point.
RIM debuted its first tablet with high hopes that its BlackBerry installed base would adopt the product in large numbers. Indeed, it was developed with RIM's existing user base in mind. The PlayBook syncs with BlackBerry smartphones, running on a new proprietary operating system that RIM acquired when it purchased QNX Software Systems.
Security for its enterprise users was a key concern, Allen Nogee, principal analyst for wireless technology at In-Stat, told the E-Commerce Times — and that contributed to its somewhat cumbersome processes.
Basically, the PlayBook first connects to the BlackBerry Enterprise Server software. At that point, users are able to link their PlayBooks to their BlackBerry smartphones via Bluetooth technology. The smartphone's content is displayed on the tablet, but the content actually remains stored on the smartphone.
Imperfect Device, Rush to Market
"I give RIM high marks for trying something new," Nogee said. "Whether or not it was enough to overcome the iPad's popularity is still hard to say at this point."
Not that the PlayBook is the perfect device, he added. "There were signs that RIM rushed it out in the heat of the tablet craze to grab some of the market share."
Although the report from Collins Stewart could well be inaccurate, said Nogee, "I think RIM and all the other vendors trying to catch up with Apple's iPad have yet to figure out the way to do so."