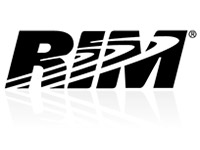 Research In Motion delivered a mixed bag of news in its latest quarterly earnings, prompting the phone maker's stock to drop on Thursday by some 17 percent. The so-so report reignited fears that RIM will remain a marginal company, even if its BlackBerry 10 operating system, expected to debut on Jan. 30, is a blockbuster success.
In some respects, the results for RIM's fiscal third quarter were fairly stable, considering the company's challenges. It earned a US$9 million profit and increased its cash hoard by $600 million to $2.9 billion. However, for the same period last fiscal year, it posted a profit of $265 million.
Also, much of the quarterly gain in Q3 came from a one-time income tax benefit recorded during the quarter; without it, RIM would have posted a loss.
Its revenue for the quarter dropped 47 percent year over year to $2.7 billion, though, and the company posted a 1 million drop in subscribers. RIM said it will increase its marketing expenditures in the fourth quarter and will report an operating loss.
Finally, the company announced a new fee structure for its high-margin services that was met with displeasure on Wall Street.
Waiting for BB10
The company is clearly counting on BB10 to turn its fortunes around. However, like its Q3 earnings report, sentiment about whether that is realistic is quite mixed.
The recent earnings report shows that RIM is losing profitable service revenue, Mark Holder, a Covestor Portfolio Manager and founder of StoneFox Capital Advisors, told the E-Commerce Times.
"It still seems like an eternity until the new product launch. The only way to survive will be to produce new services and products faster, and the company appears incapable as it cuts employees," he said.
Investors should sell any rallies in the stock based on new product hype, Holder advised.
Still, BB10 does have its fans. Based on early reviews, it could be a good — or even great — product, said Bruce White, professor of computer information systems at Quinnipiac University.
Still Many Challenges
Signs point to BB10 being solid and competitive, said Mike Tarsala, chartered market technician at Covestor.
That said, "I'm not sure it will turn around RIM's fortunes," he told the E-Commerce Times. "Key to its success will be attracting developers to write applications for BB10. They need to be on board. But if you're a developer, are you really going to write apps for a company with a shrinking subscriber base that is betting almost all its chips on a single product? I have my doubts."
Another problem is the switching costs former RIM customers will have to bear if they want to come back after defecting to Android or Apple, noted Quinnipiac's White.
"Will consumers and businesses break their contracts and go back to the BlackBerry? While RIM hopes so, and while some users will go back, and some Blackberry 7 users will upgrade — it just might be too hard for users to switch mobile devices now that they have made the commitment to other platforms," he told the E-Commerce Times.
The bottom line is that Blackberry 10 will be a good product, but that demand will be only moderate, and that RIM will gain some ground and continue along as a company, although not as the big name it once was, White concluded.
Playing Catch-up
Strong BB10 or not, the writing is on the wall for RIM, said Trip Chowdhry, managing director of equity research for Global Equities Research.
"RIM is playing catch-up to both Android and Apple, but it is too late," he told the E-Commerce Times. "The velocity of innovation in mobile is so fast that a follower like RIM will never be able to catch up."
BB10 is dead on arrival, Chowdhry maintained, and RIM's solid earnings cannot change that.