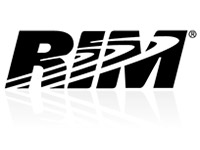 Research In Motion is issuing pink slips as part of a massive cost-cutting effort that could save the company US$1 billion in expenses.
RIM is laying workers off in small batches, starting with the quality control, operations and parts departments, according to The Wall Street Journal.
The company is also looking to cut costs by restructuring its supply chain. Earlier in the week, electronics supplier Celestica announced that over the next six months it will wind down its BlackBerry device manufacturing services.
RIM warned in May that it expected a loss in its next quarterly earnings report and acknowledged layoffs would be coming. RIM said it will reveal more details about the cuts when the it releases its quarterly finance reports on June 28. The company cut about 2,000 jobs almost a year ago. As of March, RIM had a workforce of about 16,500.
"Our financial target is to drive at least $1 billion in savings by the end of fiscal 2013, and headcount reductions are part of this initiative," a RIM spokesperson told the E-Commerce Times in a statement provided by Nick Manning, manager of global corporate communications at RIM. "RIM has reduced some positions as part of this program and may continue to do so as the company methodically works through a review of the business."
Neck Deep
The Canadian company's BlackBerry devices were once leaders in the smartphone industry, especially for enterprise customers. But when Google and Apple jumped into the smartphone market with their Android and iPhone devices, the BlackBerry struggled.
RIM now only holds about 10 percent of the global smartphone market, and a recent report from IDC estimates that the company will fall to about 6 percent of the worldwide smartphone operating system market share for 2012.
In addition to last year's layoffs, a response to continued disappointing financial results, the company has seen top executives leave the company lately, including its chief legal officer and head of global sales.
"They're doing the right thing by trying to lay some people off and streamline the business," Barry Richards, analyst at Paradigm Capital, told the E-Commerce Times. "They've had the same group of people in there for years, and it's turned out that those may not be the right people. It could be the best thing to cut down."
Counting Down to 10
Meanwhile, the company continues its long and difficult march toward the release of its planned BlackBerry 10 operating system and the devices that will accompany it. The upcoming smartphone platform is expected to be better equipped for entertainment and Web browsing, and it will apparently feature an app experience similar to the more popular smartphones on the market. But the revamped BlackBerry OS' debut has already experienced delays.
"It's supposed to hit by the end of this year, but we don't even know that," said Richards. "We could be waiting around for a product that we don't even know that much about."
When the product makes its foray into the smartphone market, the company will have a better idea of how much restructuring is needed at RIM.
"It's too early to say at this point what kind of product it's going to be," he said. "Until we know that, we're not going to know if it's too little, too late. All we're seeing now with RIM is a ton of question marks, question marks and more question marks."