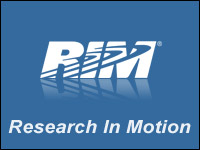 Research In Motion is bolstering its mobile productivity lineup with new enterprise offerings. In addition to a new version of its server software, BlackBerry Enterprise Server 5.0, which emphasizes energy efficiency and virtualization, RIM has partnered with HP on an operations manager for the BlackBerry server, and an application that allows BlackBerry smartphone users to send a print request to the nearest printer.
RIM did not return a call to E-Commerce Times in time for publication.
The printer application is perhaps the sexiest of the new releases. The inability to immediately print out a document or email has long been a big hindrance to mobile productivity, and HP CloudPrint for BlackBerry addresses that problem.
The printer-agnostic service allows users to print anything — documents, Web pages, photos — to the nearest printer. It doesn't require a driver — just Internet access — to work. It's available to BlackBerry Internet Service subscribers and BlackBerry Enterprise Server customers.
BlackBerry Enterprise Server 5.0 continues this theme of addressing gaps in mobile productivity by linking BlackBerry smartphones to enterprise systems, applications, corporate phone environments and wireless networks.
HP Operations Manager for BlackBerry Enterprise Server, another joint effort, centrally monitors and manages the entire BlackBerry ecosystem — including both virtual and physical components — in a consolidated view. It includes the BlackBerry Enterprise Server software, mail servers, databases, Microsoft Active Directory and server operating systems such as Windows Server.
RIM plans to extend the monitoring functionality to provide an end-to-end view of enterprise applications running on the BlackBerry platform.
Grip on Enterprise
These initiatives — and others like them — are necessary if RIM expects to stay on top of the enterprise market and keep Apple from encroaching too deeply in the consumer market, Greg Sterling,principal with Sterling Market Intelligence, told the E-Commerce Times.
"The handset market has become intensely competitive in the smartphone category. BlackBerry is trying to beat the iPhone and Windows Mobile as enterprise handset of choice," he said.
So far, BlackBerry is still winning the race, Sterling said, citing NPD Group figures released on Monday that show the BlackBerry is the dominant smartphone in the consumer space.Apple in the EnterpriseRIM's strategy, it appears, is to strengthen its hold on corporate "CrackBerries," as their fans have affectionately dubbed them, as well as beat back Apple in the consumer space with such offerings a CloudPrint.
While the enterprise space clearly has different requirements for a smartphone, the iPhone is sophisticated enough to provide them, unlike earlier consumer-oriented devices. Making the jump from the consumer market to the enterprise market, in other words, will be easier for Apple than for most other vendors.
Indeed, Apple's iPhone is a formidable competitor — a development that would have been almostunthinkable even a few years ago, Scott Testa, a professor of marketing at St. Joseph's University, told the E-Commerce Times.
"Maybe [the BlackBerry] is on top now, but there is plenty of anecdotal evidence to show that the iPhone is making inroads into the enterprise," he said.
New Figures
Verizon Wireless' aggressive "buy-one-get-one" promotion helped RIM's BlackBerry Curve move past Apple's iPhone to become the best-selling consumer smartphone in the U.S. in the first quarter of 2009, according to NPD.
RIM's consumer smartphone market share increased 15 percent to nearly 50 percent of the smartphone market in Q1 2009 versus the prior quarter, as Apple's and Palm's shares both declined by 10 percent.
BlackBerry has an established hold on the enterprise market, and it's trying very hard to solidify its presence in the consumer market, Ross Rubin, author of the NPD Group report, told the E-Commerce Times.
"In the consumer market, carriers have tremendous distribution power and, of course, the subsidy model is the dominant way consumers acquirehandsets in the U.S.," noted Rubin.
The Curve is available through all four major national carriers, he pointed out, "so when Verizon heavily promotes a particular handset, that makes for rising tides of other RIM models."
Prior to the BlackBerry offensive, the iPhone had snagged the No. 1 position for the two successive quarters.