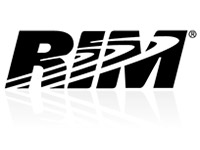 Research In Motion has released its first update for the BlackBerry PlayBook's operating system.
The debut of BlackBerry PlayBook OS 2.0 adds — finally — some essential features to the tablet, such as a native email client, calendar and contact functionality.
RIM wanted to ensure that it would not just provide email via the tablet — but secure email, said David Heit, director of product management, enterprise, at RIM.
"This is not just about an email client — it is about achieving a secure and well-managed connectivity," he told the E-Commerce Times. "This gives organizations the confidence that they can send and receive email via the PlayBook with the same level of security they are used to with the handheld."
'A Powerful Tablet'
Other features in OS 2.0 include a unified in-box that consolidates all messages, including those from Facebook, LinkedIn, Twitter, and personal and work email accounts. It also provides social integration with the calendar and contacts apps.
In addition, RIM has updated the BlackBerry Bridge app — which provides a Bluetooth connection between the BlackBerry PlayBook and core apps on the BlackBerry smartphone — so the phone can be used as a remote keyboard and mouse for the PlayBook.
BlackBerry Balance, a corporate data tool that lets users send and access personal information from the handheld or tablet, also received an upgrade.
"The PlayBook is a powerful tablet," Heit said. "There is a lot of potential in it that can be further explored with OS 2.0." That is one reason RIM pushed out the new OS now instead of waiting for the launch of the next hardware version.
More features will be developed as tablets continue to evolve in the enterprise, he said. "We are in this space for the long term."
Apathetic Reaction
In many quarters, however, RIM's latest release was met with yawns.
"It looks like RIM is still having difficulties with releasing state-of-the-art software and functionality on its tablet," Azita Arvani of the Arvani Group, told the E-Commerce Times.
"Integrated email/calendar/contacts was something they should have had from Day 1 as a basic functionality," she said. "If you are releasing basic functionality 10 months later, you should at least add some dazzling additional functions to attract users."
There is no additional dazzle in OS 2.0, said Arvani. "The social integration with Facebook, Twitter and LinkedIn is good, but not a big differentiator."
It is hard to come up with practical scenarios in which users would want to use the BlackBerry Bridge app's upgrade of remote keyboard and mouse, she added.
"Overall, PlayBook OS 2.0 is not adding enough sizzle for people to start buying the tablets," Arvani concluded.
Playing Catch-Up
The integrated email in-box, calendar, contacts and social networking functions "are very small upgrades in comparison to the other tablets on the market," Rick Singer, CEO of GreatApps.com, told the E-Commerce Times.
There are some pluses to the release, he acknowledged. For one, Playbook 2.0 has the ability to run some Android Apps.
"This will pique some people's interest, but I do not think it will be enough," Singer said.
iPad 3
Even if PlayBook OS 2.0 had snazzier features, the timing of the release is unfortunate for RIM, Singer also noted. iPad 3 is expected to debut within weeks, and the tablet buying community is waiting for that product rollout.
"While the market is unsure of what the improvements will be from the iPad 2, there are bound to be exciting things in the device," he said.
"Playbook 2.0 is competing in space where they may be too far behind," he concluded.