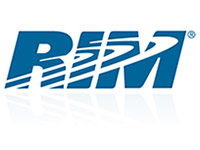 Research In Motion posted its third-quarter earnings data on Thursday, reporting a 71 percent drop in net income and revealing that its long-awaited next-generation smartphone platform will arrive later than expected.
The company reported revenue of US$5.2 billion, up 24 percent from last quarter but still under Wall Street expectations. It also disappointed the street with its fourth-quarter projections: earnings of 80 to 95 cents per share and revenue between $4.6 billion and $4.9 billion.
RIM's handset sales have also decreased significantly over the past year. BlackBerry devices made up 9 percent of smartphone sales in the U.S. market for the third quarter, compared to 24 percent during the same time a year ago. The company expects to sell 11 million to 12 million handsets over the next quarter, also beneath the 14.1 million Wall Street projected.
RIM's sagging numbers are in part attributable to its glut of unsold Playbook tablets as well as its delays in bringing more competitive devices to the smartphone market. A worldwide BlackBerry service outage in October didn't help the company's fortunes.
In an shareholder conference call Thursday night, Jim Balsillie and Mike Lazaridis, RIM's co-CEOs, announced they will ask that their salaries be lowered to $1 per year in a response to investor pressure to restructure.
RIM didn't respond to our requests for further comment.
Waiting on the 10
RIM's BlackBerry 10 platform could make the company's devices more competitive with market-dominating platforms like Android and iOS. The company has been teasing users and investors about the next-generation OS for months, and originally the company was expected to launch phones running the OS in the early half of 2012. However, it's now been pushed to the later half of the year.
BlackBerry 10 phones will also feature a more power-efficient microprocessor, which is the reason for the delay, according to Lazaridis.
"Obviously there will be a lot of super smartphones with limited battery life sold by competitors while RIM waits for low-power chip sets. In the meantime it looks like the company will escalate advertising in the U.S. for products that seem to already be well-recognized by the target audience," Matt Robison, analyst at Wunderlich Securities, told the E-Commerce Times.
Executives have urged investors to be patient.
"Certainly the BB 10 phone delay to the latter part of next calendar year isn't pretty, but the company can still generate healthy cash based on selling 10 million to 12 million devices per quarter, which the company clearly seems to be able to do. RIM also has about $1.5 billion in the bank and no debt, so the company's back isn't completely against the wall as Palm's was," Kevin Dede, analyst and managing director at Brigantine Advisors, told the E-Commerce Times.
Strategic Alternatives
RIM's significant drop in sales and net income over the past year has led to investor pressure for corporate restructuring or an exploration of strategic alternatives.
"Tough to say if there is a real potential for a shift in management, but that seems like what is required," said Robison.
Beyond announcing their request for lower salaries, though, RIM's CEOs didn't indicate that any significant shake-ups would be happening at RIM, nor was there any sign that the company would reverse its strategy or reach deeper into the pockets where it shows a competitive advantage, such as enterprise and emerging markets.
Though the question of a merger or buyout has been hanging over RIM for many months, without a clear partner for an acquisition, it seems that RIM is hoping to ride out the storm until the BlackBerry 10 hits the market.
"The HP and Palm example should ring clear for everyone. Microsoft has partnered up with Nokia to address the high end of the market. Who else would want to be in this market that isn't already in it? Sony just bought out Ericsson; Ericsson has been reducing its direct exposure for some time now. It's just plain ugly for everyone," said Dede.