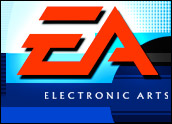 John Riccitiello, who was at the helm of video game publisher Electronic Arts as it tried to navigate major shifts in the industry, will step down as CEO on March 30.
Chairman Larry Probst, EA's CEO when Riccitiello took over in 2007, will serve as the company's executive chairman and temporary leader while it searches for a new chief executive.
Riccitiello said it was time for new leadership to guide EA into an era of innovation and growth. He acknowledged his "shortcomings," claiming he was "100 percent accountable" for earnings coming in below expectations.
Along with news of Riccitiello's resignation, EA said Monday that it expected its next quarterly earnings per share and revenue will be at the low end or slightly below the guidance it released last month. The company is expecting to bring in between US$1.03 to $1.13 billion for the last three months of 2012. Those earnings numbers are below Wall Street expectations.
"Lowered expectations aren't that much of a change," Michael Pachter, managing director of equity research at Wedbush Securities, told the E-Commerce Times. "They are at the low end of guidance instead of the high end. Given that packaged goods sales were down 24 percent for the industry, their guidance of down 10 percent isn't really that bad."
EA did not respond to our request to comment for this story.
The Riccitiello Era
Since taking over in 2007, Riccitiello has presided over a tumultuous time in the video game industry. EA's core business of selling popular packaged discs for gaming consoles has been threatened by the cheap or free games consumers can find on their computers, social networks and mobile devices.
Even when consumers did spend $60 for a more expensive game, EA faced tough rivals in offerings like Call of Duty and World of Warcraft from Activision Blizzard.
At a time when a gaming company needed a major overhaul, however, Riccitiello did what he could to make sure the company was in a place to compete in both the established and emerging spaces in the industry, said Pachter.
"He made mistakes early in his tenure, in particular with some of their acquisitions, but for the last couple of years, they were focused, cut costs, and were growing profits," he noted. "His legacy is that they are very well positioned to compete in an increasingly digital world, with solid mobile, social and casual businesses and a growing PC download business."
Riccitiello took the company to that place, and the timing is right for him to allow someone else to guide EA through its next challenges, said Carr Lanphier, analyst at Morningstar. While Riccitiello's priority was overhauling the business, a new CEO can be more in tune with the gaming side of EA.
"Overall, this is a logical time for him to step down," Lanphier told the E-Commerce Times. "He took the helm in 2007, when the company was in dire straits, and was a marketer with a strategic vision. He wasn't the greatest on details, but when you're losing a billion dollars per year as they were in 2007 and 2008, you can afford to overlook some details as long as you're restructuring. That's what he did."
Fresh Leadership in a Changing Industry
The challenges in the gaming industry aren't going away, as mobile and social games continue to grow and Sony and Microsoft are both set to launch updated consoles. That means a new CEO can take advantage of Riccitiello's business restructuring and cater more towards a hardcore gaming crowd eager for new EA offerings.
"EA's CEO was never known to be a gaming guru," said Lanphier. "He put together a great strategy, but he irritated the customer base with things like messing up the SimCity launch.There will be a lot of great candidates out there, but EA might look towards a smaller publisher that has a strong, positive brand identity and can really reinvigorate the user base."
That will likely be someone outside EA, said Pachter.
"My bias is that they will look for someone who can manage costs better than they have in recent years," he noted.
If a new CEO can continue the business restructuring that Riccitiello orchestrated while making EA a desirable place to work, the company would be in good shape to reclaim its lead in the industry, said Ted Pollak, senior gaming analyst at Jon Peddie Research.
"There is a huge opportunity for a CEO who can balance the duty to the shareholder, customer and employee in a vigilant manner," he told the E-Commerce Times. "If and when this person is found, EA could leverage its position well going into the next generation of gaming platforms."