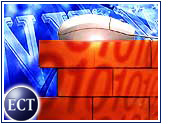 Heavy promotions and midsummer sales are driving Web surfers to the sites of brick-and-mortar retail chains during a traditionally slow shopping season, according to a new report from Nielsen//NetRatings.
For example, the research firm said, traffic to OfficeDepot.com more than doubled during the week ended July 21st compared with a week earlier. Electronics retailer CompUSA.com and apparel shop Nordstrom.com each saw traffic increases of more than 50 percent.
Whether or not this additional traffic is translating to increased sales is hard to determine, but evidence indicates that at least some of the new surfers are turning into shoppers. NetRatings said about one-quarter of visitors to OfficeDepot.com clicked to multiple areas of the site, signifying that they were shopping or at least browsing.
Back-to-School Push
Regardless of the short-term payout, the midsummer traffic spike may bode well for the upcoming back-to-school season, a busy shopping time that e-tail has only managed to capture a fraction of to date.
"I think most Web retailers are interested in getting more shoppers to think of using the Web for back-to-school, at least in part," Forrester Research analyst Carrie Johnson told the E-Commerce Times. "All of the attention has traditionally been on the end-of-the-year holidays, and this is a period that sometimes gets overlooked online."
Shelf-Clearing Sales
Nielsen//NetRatings analyst Dawn Brozek said the additional visitors are probably a result of heavily promoted sales designed to clear shelves for the fall season.
For example, OfficeDepot.com and CompUSA both dangled free shipping offers to attract surfers. Nordstrom, the brick-and-mortar clothing site with the biggest traffic gains, is holding its anniversary sale, the research firm noted.
"Late summer sales are an effective way for e-tailers to move seasonal inventory and introduce the new fall line," Brozek said.
Bricks, Clicks
Traffic to OfficeDepot.com rose 120 percent, from 207,000 to 456,000, making it the biggest gainer among brick-and-mortar sites tracked by Nielsen//NetRatings. CompUSA's traffic rose 58 percent, from 142,000 to 224,000, while Nordstrom's traffic climbed 58 percent to 253,000 visitors.
Also among the top 10 were Nike.com, Barnesandnoble.com, Kohls.com, Macys.com, Spiegel.com and CircuitCity.com.
Not All Fun and Games
Elsewhere on the Web, sites maintained by the U.S. Department of Agriculture saw a 64 percent increase in traffic amid media reports of E. coli contamination and the recall of some beef products.
And according to Nielsen//NetRatings, Warner Brothers' studio site drew 1 million unique visitors as fans of the Harry Potter movie series flocked there to view a Web-only trailer.