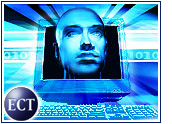 Companies that successfully create a sense of online community not only give like-minded people a place to call home, they also reap revenue. They achieve this goal by offering compelling content that builds trust and credibility with visitors and keeps them coming back.
The most profitable example is online auction site eBay, which consistently ranks among the Web's most successful pure plays. The auction giant not only sells almost every imaginable product, but also offers feedback mechanisms and forums that tie together users with various interests.
"What eBay has done is to bring together buyers and sellers in a greatly concentrated marketplace, which is very unique at the moment," Giga Information Group research director Ron Rogowski told the E-Commerce Times.
Recipe for Success
In fact, experts said they would be hard-pressed to name any company that has duplicated eBay's financial success as a community builder. But although they may not challenge eBay for the throne, a number of companies have successfully incorporated community into their business models.
For example, Rogowksi pointed to BabyCenter.com, a site for expectant parents selling products geared toward newborn and toddler care, which has become a strong player in its niche.
BabyCenter features a host of medical and child-rearing experts, and provides forums where visitors can share problems and anecdotes relating to the birthing experience.
Rogowski said the site's monthly newsletters, with insights and hints for each of the nine months of pregnancy, represent another effective tool.
These types of offerings help build credibility and community, leading to sales of products offered on other parts of the site, he added.
Two Cents and More
Gartner research director Hung LeHong attributed the continuing success of another site, ConsumerReview.com, to its community features.
The site began as a forum for comments on mountain biking but has grown to encompass 10 distinct communities focusing on such topics as cars and high-tech gadgets.
In fact, the feedback technology originally developed by ConsumerReview has proven so popular that it is now used by eBay, LeHong told the E-Commerce Times. He added that ConsumerReview has been a hit with advertisers seeking a focused path to target customers in each of the areas covered by the site.
Most well-run online communities, however, are not pure plays. Rather, they are offshoots of already-profitable companies that have both an online and offline presence.
Analysts say communities play a crucial role in helping companies — from retailers to manufacturers — successfully carry out business objectives by building brand loyalty, boosting sales and creating goodwill with customers.
Outdoor Advice
According to Gartner research director Geri Spieler, a top example of this online-offline synergy is the community created by outdoor goods retailer REI.
The company's Web site sells products and also offers vast quantities of information about outdoor activities, with forums where enthusiasts can share tips on such topics as the proper gear and top locations for hiking, camping and fishing.
"They cater to people who are passionate about the outdoors," Spieler told the E-Commerce Times. She added that the company's efforts have been rewarded with high online traffic — and increased sales at its brick-and-mortar stores.
Online bookseller Barnes & Noble has taken a similar approach.
The company's site includes an area called Barnes & Noble University, offering a number of free, non-credit classes in subjects ranging from arts and literature to science and technology.
Giga's Rogowski said this is an effective use of the community concept because it gives like-minded visitors a chance to interact with expert instructors and with each other. In addition, books and materials used in the courses are available for sale on the Barnes & Noble site.
Cars and Trips
Rogowski also pointed to Edmunds.com, the Web site of a longtime publisher of car-pricing guides. The site features forums where car buffs can compare pricing strategies and exchange comments on the latest makes and models. This online community in turn builds a steady following for Edmunds' print and online publications.
Gartner's Spieler praised another publisher, Lonely Planet, which specializes in travel advice publications and which has used its online forum to boost the success of its print offerings. Visitors to the online site often help each other with trip planning.
"No matter what place you can name, somebody else in the community has probably been there," Spieler said.
Manufacturers Cash In
Manufacturers also are making effective use of communities, not only to sell products but also to get valuable feedback from end users.
Rogowski pointed to Cisco's forums for IT network administrators, and Gartner's LeHong said non-technology companies like Nike are taking the same information-gathering approach.
These sites help companies monitor feedback on how products are performing and how advertising campaigns are being received. The companies then can make changes quickly in order to address consumer problems that they might not have learned about through traditional retail channels.
Feedback from forums often is passed on to other parts of a company, including marketing departments and customer call centers, LeHong said. However, the usefulness of such feedback presupposes a company's ability to use it.
Thus, the companies most likely to profit from online communities are those that already have strong intelligence absorption and dispersal systems in place. Without that, the community might as well exist on a desert island.